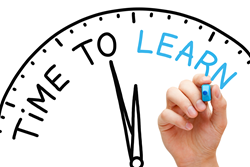 Infusionsoft training from GetUWired is designed to be affordable, so businesses on even tiny budgets can tap into the power of Infusionsoft.
(PRWEB) February 25, 2014
From marketing automation to e-commerce and more, Infusionsoft makes it easier than ever for business owners to take charge of their marketing efforts without hiring a full-time marketing department. But to use Infusionsoft to its maximum capacity, users need training. GetUWired offers affordable Infusionsoft training at half the price of its competitors, making it easier than ever for small businesses to harness the power of Infusionsoft.
Infusionsoft Certified Consultants Provide Infusionsoft Training at Their Students' Pace
GetUWired's Infusionsoft Certified Consultants do all our Infusionsoft training. Our ICCs are experts on Infusionsoft and know all the ins and outs of Infusionsoft and its nearly limitless capabilities. They work with you step-by-step through the entire Infusionsoft program or only through the aspects of the program you have questions about. It's your time, your training, done your way.
Through GoToMeeting software, GetUWired's Infusionsoft Certified Consultant share their screens with their students, so students can visually see them work through the program. Students can also share their screens so the ICC can follow along and provide help and guidance all along the way. GetUWired's ICCs work at their students' pace in whatever learning style they prefer to help them master their Infusionsoft and use it like a pro.
GetUWired's Affordable Infusionsoft Training Helps Even the Smallest Businesses Get the Training They Need
GetUWired's mission is to empower small business owners by utilizing the power of Internet marketing and marketing automation software. That's why GetUWired has made its Infusionsoft training courses more affordable than its competitors. GetUWired believes in the power of Infusionsoft to help small businesses achieve their goals and wants every business, no matter their budget, to be able to use Infusionsoft to meet and exceed their goals. After all, GetUWired is a small business too, so its employees strive to help other businesses attain the success that GetUWired has experienced.
Get started with Infusionsoft training today.
Register for an Infusionsoft training course today! Call GetUWired at 877-236-9094 or visit http://www.getuwired.us/infusionsoft-training/.