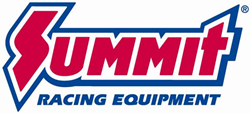 Tallmadge, OH (PRWEB) February 26, 2014
Early Camaro enthusiasts can bolt on improved handling with a BMR Torque Arm Suspension Kit. K1 Technologies' crankshafts and connecting rods provide High performance and race engine builders a strong rotating assembly at an affordable price.
BMR Torque Arm Suspension Kit for 1967-81 Camaro
When GM introduced the 1982 Camaro and Firebird, it gave the cars something they didn't have before—really good handling. A lot of the credit went to the new torque arm rear suspension that replaced the old-fashioned leaf springs.
BMR Suspension took GM's torque arm setup and reconfigured it for early Camaros and Firebirds. The BMR kit bolts to the stock 10- or 12-bolt rear axle, replacing the rear leaf springs with a custom upper crossmember, adjustable trailing arms, and an adjustable torque arm. Instead of a Panhard rod, BMR uses a Watts link for precise side-to-side axle positioning.
K1 Technologies Forged Crankshafts and Connecting Rods
K1 Technologies forged cranks and connecting rods are made to some of the tightest tolerances in the industry. That means enthusiasts don't have to worry about a K1 bottom end holding up in the heat of competition.
K1 crankshafts are forged from 4340 steel that is core-hardened and tempered to reduce stress and optimize tensile strength. Instead of induction heat-treating the cranks, K1 uses a nitriding process to harden the steel. That eliminates deformation and softening between the journals.
The H-beam rods are made from billet 4340 steel and mag-particle inspected before machining. They are shot peened for improved fatigue life and are finished in the USA on state of the art Sunnen hones. Housing bore tolerances of +/- .000050 (50 millionths) of an inch match some of the tightest accepted tolerances in the industry.
Summit Racing Equipment
http://www.SummitRacing.com
1-800-230-3030