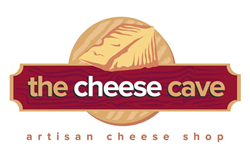 Red Bank, NJ (PRWEB) February 25, 2014
In a world that has over 650 different kinds of cheeses to choose from, it is difficult to decide which to serve at the next dinner party. At the Cheese Cave located in Red Bank, New Jersey, owner Stephen Catania makes it easy for guests by providing them with knowledge and a broad variation of cheeses.
Former culinary master, Catania was in the hospitality business for thirty years before opening the Cheese Cave in February 2011. Living in and around Monmouth County most of his adult life, he settled in the historic little town of Red Bank because of its strong community. "I didn't want to just be in a strip mall off some local highway," said Catania. With about one hundred and fifty cheeses in store, the cheese shop offers a very diverse selection of styles focusing on American artisans. "A lot of people are intimidated by all the different cheeses," said Catania. "What better to do than promote our own country."
The main goal of the shop is to help people understand and know more about cheese, distinguishing them from the deli in any grocery store. "At the Cheese Cave, our small staff is dedicated to knowing each and every product and being able to share a story of each of those products," said Catania. "Our products are hand-cut to order and the freshest possible, which makes the customer experience very different from the large store where many, if not all cheeses are precut and wrapped for customer convenience." The shop also carries products imported as well as produced in the United States. "Customers are not opt to find these kinds of products in broad based markets," said Catania.
In addition to selling cheeses, The Cheese Cave also offers classes and cheese samplings to get acquainted with the many kinds of cheeses. Each class is 90 minutes long featuring a structured presentation on the standard cheeses. There are also specific classes that focus on a specific country or style of cheese. "We try to create a casual and formal environment to broaden people's appreciation," said Catania. "Every cheese has a story and we're here to tell it." Guests are encouraged to bring their own bottle of wine during class time. About 10-15 spots are available for each class. Reservations are preferred. Guests may also take part in cheese samplings every Friday evening. For $5.00 per person, guests can taste different kinds of cheeses each week in a social setting.
Inviting cheese-lovers of all ages, the Cheese Cave always welcomes new customers to the shop. "Whenever you come in there are always new faces," said Catania. "People from everywhere come into the shop." They also work very closely with neighbors by partnering with restaurants that have liquor licenses such as the Wine Room in Manalapan, New Jersey. They are also teaming up with Red Bank hotel, The Molly Pitcher Inn to hold a beer and cheese dinner on March 16th.
The Cheese Cave offers other items for purchase in store or online such as dried fruits and nuts, honey, jams, spices and more. The Cheese Cave specializes in customized platters that incorporate a variety of cheese selections, each appropriately signed with the name of cheese, country of origin and milk type along with dried fruits, nuts, preserves, chutneys and crackers. A wide selection of cured meats is also available to include on the platters. "Many times people come in and just ask us to make them a platter because they don't know what they want," said Catania.
The Cheese Cave is open Tuesday through Thursday 11:00 am until 6:00 pm and open until 9:00 pm on Fridays. On Saturdays their hours are from 10:00 am until 6:00 pm and Sundays from 12:00 pm until 4:00 pm. They are closed on Mondays. With daily blackboard sandwich specials, along with cheese and specialty food gift baskets, guests can also take advantage of their calendar of events featuring cheese and wine pairings, guides to creating your own cheeseboards, and live cooking demos. Seating has also been added enabling guests to come and enjoy any sandwiCHEESES, cheese plates, or charcuterie plate right in the shop. Visit their website for more information on classes and events at http://www.cheesecaveshop.com/ or call 732.842.0796.
About Bielat Santore & Company
Bielat Santore & Company is an established commercial real estate firm. The company's expertise lies chiefly within the restaurant and hospitality industry, specializing in the sale of restaurants and other food and beverage real estate businesses. Since 1978, the principals of Bielat Santore & Company, Barry Bielat and Richard Santore, have sold more restaurants and similar type properties in New Jersey than any other real estate company. Furthermore, the firm has secured in excess of $500,000,000 in financing to facilitate these transactions. Visit the company's website, http://www.123bsc.com for the latest in new listings, property searches, available land, market data, financing trends, RSS feeds, press releases and more.