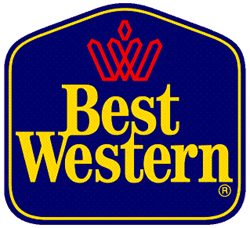 "I'm incredibly proud that the industry continues to recognize the work Best Western is doing on behalf of our hoteliers," said Dorothy Dowling, senior vice president of marketing and sales for Best Western International.
New York, N.Y. (PRWEB) February 25, 2014
Best Western International capped a banner year for industry accolades Monday night when THE WORLD'S BIGGEST HOTEL FAMILY® took center stage at the Hospitality Sales & Marketing Association International's (HSMAI) annual gala. David Kong, Best Western president and CEO, received one of HSMAI's top individual honors – the Albert E. Koehl lifetime achievement award. Meanwhile, the Best Western brand earned 20 coveted Adrian Awards, received the American Express Loyalty Award and was named TravelClick eMarketer of the Year for the second year in a row.
The Adrian Awards honor outstanding achievements in advertising, public relations and digital marketing in the travel industry. Best Western earned eight Gold, nine Silver and three Bronze awards for its 2013 sales and marketing efforts. The Gold award winning campaigns included one for advertising, four for public relations and three for digital marketing efforts.
The TravelClick eMarketer of the Year honor recognizes Best Western's integrated use of multiple digital platforms to drive bookings and traveler engagement. Among the digital initiatives that helped Best Western take home the award were Stay With People Who Care® advertising campaign highlighting independent spirit of Best Western hoteliers and Vacation Citation social media campaign. The American Express Loyalty Award was presented to Best Western for its loyalty program, Best Western Rewards and its Vacation Citation digital campaign which demonstrated creativity for the loyalty concept, clarity of outreach and sustainability of the loyalty concept beyond an advertised campaign.
"I'm incredibly proud that the industry continues to recognize the work Best Western is doing on behalf of our hoteliers," said Dorothy Dowling, senior vice president of marketing and sales for Best Western International.
The Albert E. Koehl Award, named for a pioneer in hotel advertising, is given to highlight distinction in advertising and marketing. Kong was specifically chosen by the committee of former winners for his strategic and innovative thinking over his more than 40 years in the hospitality industry. He was also lauded for leading Best Western to its highest RevPAR Index in 2012 and 2013, and achieving unprecedented performance in guest loyalty and hotel satisfaction.
"David's ability to think outside the box, combined with his courage to take risks, has enabled Best Western to take the lead in marketing and sales," said Dowling. "This award is such a fitting tribute for all he has done for the brand."
Roger Dow, president and CEO of U.S. Travel Association and 2013 Koehl Award recipient, presented the award following this video tribute about Kong's work and legacy. Kong had the following to say about the honor:
"The hospitality industry has been good to me. It has enabled me to provide for my family, find fulfillment in my work and dream boldly about the future - without any hesitation. I am gratified with the opportunity to give back to this this industry. I am humbled and excited to receive this recognition. I am humbled because the past recipients are industry icons that I have admired and respected throughout my career. At the same time, I am excited that I was able to contribute in some way to this industry that has been so good to me. It is an honor to receive this award on behalf of our Best Western family with over four thousand hotels around the world."
ABOUT BEST WESTERN INTERNATIONAL, INC.
Best Western International, Inc., headquartered in Phoenix, Ariz., is a privately held hotel brand made up of more than 4,000* BEST WESTERN®, BEST WESTERN PLUS® and BEST WESTERN PREMIER® hotels in more than 100* countries and territories worldwide. Now celebrating 68 years of hospitality, Best Western welcomes hundreds of thousands of guests nightly. Best Western provides its hoteliers with global operational, sales, marketing and promotional support, and online and mobile booking capabilities. More than 20 million travelers are members of the brand's award-winning loyalty program Best Western Rewards®, one of the few programs in which members earn points that never expire and can be redeemed at any Best Western hotel worldwide. The brand's partnerships with AAA/CAA and Harley-Davidson® provide travelers with exciting ways to interact with the brand. In 2013, Best Western earned our highest level of brand recognition, including our fifth AAA/CAA Hotel Partner of the Year award, second Compuware Best of the Web Gold award, fourth No. 1 ranking in Brand Keys Consumer Loyalty Engagement Index for midscale hotels and seventh TTG Asia Best Mid-range Hotel Brand. Forty-one percent of Best Western hotels worldwide won TripAdvisor Certificates of Excellence for customer satisfaction.
For more information or to make a reservation, please visit bestwestern.com.
*Numbers are approximate and may fluctuate.
###