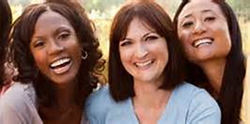 Mexia, Texas (PRWEB) March 03, 2014
Parkview Regional Hospital is pleased to announce that Dr. Paul Redman and Dr. Jeff Chancellor, both OB/GYN physicians with Waco Center for Women's Health, are now seeing patients in the Parkview Specialty Clinic in Mexia.
Dr. Chancellor is a native of Waco and has practiced medicine in Central Texas since 2002. He attended Baylor University where he received his B.A. in Biology while playing football for the Bears. He went on to receive his medical degree from Baylor College of Medicine in Houston, TX. He completed his residency in Obstetrics and Gynecology at Ohio State University. He is married and has three children. He enjoys sports, kayaking and guitars. He is actively involved in music at St. Jerome Catholic Church, acting as a worship music leader.
Dr. Paul Redman is a native Texan and attended Baylor University. He went to medical school at the University of Texas Medical School in San Antonio and completed his residency at the University of Oklahoma. He has four boys who he enjoys many types of outdoor activities with, including skiing, camping, boating, growing roses, hunting, and fishing. He is active with medical mission work in Haiti, serving as the only gynecologic surgeon to perform surgeries on the island of LaGonave. He also serves as the volunteer obstetric consultant and medical director of Care Net of Central Texas.
Both physicians see women for the broad spectrum of women's care for every stage of life. For appointments, please call (254)772-5454 and indicate that you would like an appointment in Mexia.