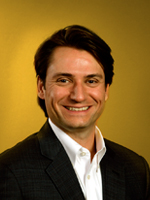 Our most powerful guiding principal is to give our customers the ultimate quality and experience.
Scottsdale, Arizona (PRWEB) February 25, 2014
American Solar, Arizona's leader in residential solar installation and innovation, has been named the state's #1 Solar Energy Installer for the fourth year in a row. The stellar distinction is presented by Ranking Arizona's Best of the Best Awards, which surveys customers and the business community to assess companies and determine which provide the greatest value, the best customer service and an ongoing commitment to excellence.
The award will be formally presented to American Solar at the Best of the Best Awards ceremony on April 3, 2014 at The Venue Scottsdale and will be featured in an upcoming issue of AZ Business Magazine/aznow.biz.
American Solar President Sean Seitz said, "As a company, our most powerful guiding principal is to give our customers the ultimate quality and experience. That's why we train constantly and work really hard to make sure we've mastered residential solar energy technology and translated that knowledge into an exceptional installation for each and every customer's home. To be recognized for that is an awesome feeling!"
Customers say their experiences reflect the company's values. "The communication was great, the dedication was excellent and the completion of the installation was ahead of schedule," said Randy Bresztyenszky, a homeowner and American Solar customer in Surprise.
American Solar is a homegrown Arizona business and a leader in the residential solar energy industry, having installed more than 4500 residential solar systems statewide.
As the company moves into its second decade of business in Arizona, Seitz says his team will stay focused on providing their customers with the very best. "Even though we've been in business for a long time now, we still run with the determination of a brand-new startup. We believe in what we're doing, and we will continue to fight to make sure our customers save money and stay energy-independent by using the safe, reliable, abundant energy provided by the sun."
For more information about solar energy and how it can work for you, please visit American Solar at http://www.americanpv.com.
American Solar is the leader in solar energy innovation. Arizona-based and privately held, American Solar is committed to providing its customers with the power of choice. To join the revolution and make the switch to solar, visit http://www.americanpv.com. (AZ ROC License #168657 [K-11], #236520 [K-42]).