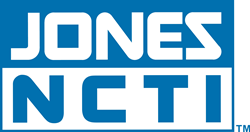 Centennial, CO (PRWEB) February 25, 2014
The industry leader for Broadband training, Jones/NCTI, has launched an updated version of Delivering Cable Services, the first of several updated or new courses for 2014.
This course is ideal for personnel needing to understand how cable services are delivered to the customer, especially those handling technical issues via the phone. Content such as the technology of broadband cable systems has been completely updated to maintain cadence with skills and expertise expected within the industry.
Customer service representatives, network operational center staff (NOC), new technical support staff, sales and marketing will learn the triple-play services delivery to the extent needed, federal and local regulations that have been updated with the latest NEC publications, detailed current best practices for connecting digital consumer electronics at the premises and OSHA and FCC rules and regulations that have been updated to their current status.
At course completion, students will know how to assist the customer in understanding how broadband technology will work in the home, how consumer electronics are connected in the premises and understand how federal and local regulations impact broadband technology deployment. Successful completion of this course will earn three hours of college credit, credit toward Jones/NCTI Customer Care Master Representative certification and an industry-recognized Jones/NCTI certificate of graduation.
About Jones/NCTI
Jones/NCTI, Inc. is a leading provider of technical training, consulting services and education in the cable and broadband industry. Founded in 1968, Jones/NCTI has provided training to more than 400,000 broadband professionals. Jones/NCTI provides both companies and individuals with information tools, customized blends of paper-based and online training courses that mirror industry trends, assessments of workforce competencies, a broadband-specific college degree program and pre-employment skills testing development.