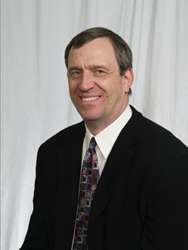 Medina, Ohio (PRWEB) February 24, 2014
Dr. James Matia has joined the minority of dental professionals who perform the minimally invasive Laser Assisted New Attachment Procedure (LANAP®) to treat gum disease. Periodontal disease can have numerous oral and general health consequences, which is why Dr. Matia urges patients to be aware of gum disease symptoms, causes, and means of treatment. Patients who might otherwise be reluctant to seek gum disease treatment in Medina, OH, can benefit from LANAP®, which is typically less painful than conventional surgery.
LANAP®, which led the way as the first FDA-cleared laser gum surgery for gum disease treatment, offers patients a few unique advantages. By using a laser, Dr. Matia is able to target gum disease with precision and leave healthy gum tissue unharmed. This can reduce pain, bleeding, and even the risk of complications like infection. In contrast, conventional gum surgery involves cutting and necessitates the loss of some healthy tissue. After conventional surgery, patients may not find immediate relief from gum disease symptoms like inflammation and bleeding. With LANAP®, patients typically enjoy a more comfortable recovery and can usually return to their normal activities the same day.
LANAP® is one of the least invasive types of gum disease treatment in Medina, OH. Dr. Matia begins the procedure by measuring how deep the patient's gum pockets are. He then removes diseased tissue with the PerioLase® MVP-7™, leaving healthy tissue alone. Next, a scaling tool is used to remove calculus deposits on the teeth. Dr. Matia finishes the procedure by using the laser to stimulate bone regeneration and the creation of a blood clot around the tooth and gum pocket. This clot acts as a protective barrier against infections and facilitates reattachment of the gum tissue to the tooth.
Although LANAP® can be effective in treating advanced gum disease, Dr. Matia recommends that patients be aware of gum disease symptoms so that they can seek treatment early. Problems with the gums such as bleeding, swelling, pain, and recession can indicate gum disease. Periodontal disease victims may also notice their teeth loosening or shifting. It benefits patients to take these signs seriously and schedule an appointment to learn what kind of treatment they need. Patients who want more information on LANAP® or need to make an appointment for gum disease treatment in Medina, OH, are encouraged to call Dr. Matia's office today.
About the Doctor
Dr. James I. Matia is a periodontist offering personalized dental care for patients in Wooster, OH. Dr. Matia graduated from Ashland College with a degree in biology and chemistry. He attended the Ohio State University College of Dentistry and then went on to receive his certificate in periodontics and his Masters of Science in Dentistry from Case Western Reserve School of Dentistry. His master's thesis, "Efficiency of Scaling of the Molar Furcation Area With and Without Surgical Access" was published in the International Journal of Periodontics & Restorative Dentistry. Dr. Matia is part of one percent of dental professionals providing the LANAP® FDA cleared laser procedure for gum disease and periodontal treatment. To learn more about Dr. Matia and his dental services visit his website at http://www.drjamesmatia.com.