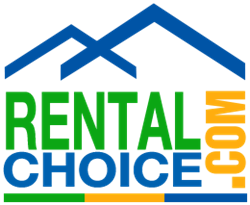 Scottsdale, AZ (PRWEB) February 25, 2014
Rental Choice(.com) is proud to announce a new advertising partnership with Caliber Realty Property Management. Caliber Realty has a highly experienced team of managers, accountants, and leasing agents throughout the Greater Phoenix area.
As a result of the new partnership, the Rental Choice (.com) directory will feature Caliber Realty Property Management, who will receive custom advertising that focuses on their property management services. Visitors to Rental Choice (.com) are able to learn more about Caliber Realty by visiting their profile page on the directory. This profile page allows users to click through to Caliber Realty's website, which lists properties currently under their management. Users can also call Caliber Realty directly or submit a brief contact form to communicate via email.
Caliber Realty Property Management is a full service real estate investment company. They believe in above average returns, evolving with market conditions, bringing forward the best possible investment operators, and maintaining control of all aspects of the investment cycle. In order to help maximize a client's' return on investment, Caliber's in-house property management team will keep properties performing at their highest levels. Caliber helps their clients grow their portfolios with assets including single family homes, apartments, office buildings, hospitality projects, and notes. Caliber handles each aspect of the investment cycle in-house, including acquisition, remodel, management, and resale. Today, Caliber Companies continues to grow its wide variety of services and investment opportunities. Caliber's in-house team can handle the entire investment cycle and create a unique, hassle free experience for investors looking to grow their portfolios.
Rental Choice (.com) uses targeted marketing strategies to reach out to property owners and offer them free access to the online directory. The property owners are then able to connect directly with a property manager in their local area either through a form sent directly to the company email, phone or by visiting their website directly for more information from a link that is provided on the advertiser's landing page. To learn more about Rental Choice (.com), visit http://www.rentalchoice.com.
###