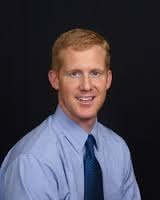 Chicago, IL (PRWEB) February 25, 2014
Language Stars, the national leader in early childhood foreign language education with locations throughout the Chicago, Washington DC and Baltimore metropolitan areas, announces the naming of Jamie Davidson as the new Chief Executive Officer (CEO) of Language Stars.
"Jamie will be an excellent asset to our growing organization," said Leslie Lancry, the Founder of Language Stars. "He brings outside experience and vision that will guide our healthy growth and maximize our potential as a company. I welcome him to the team and look forward to seeing Language Stars thrive under his direction."
A long-time industry leader, Jamie's extensive experience leading mission focused, multi-unit education teams will guide the expansion of Language Stars throughout the United States while maintaining its excellent language learning programs in the Chicago, Washington DC and Baltimore metro areas.
Prior to joining Language Stars, Jaimie held the position of Chief Operating Officer for C2 Education and Territory Vice President with Kaplan Test Prep and Admissions for the Northeast U.S. and Europe, Middle East, & Africa, respectively. A graduate of the United States Military Academy at West Point, Jamie continued his postgraduate education by earning his MBA from the University of Delaware.
"I'm proud to be a part of the successful Language Stars team," said Jamie Davidson. "We have an amazing product with exceptional teachers and I look forward to growing the organization to new heights as we expand on a national level."
Founder and former CEO Leslie Lancry remains an active member of the Language Stars management team, serving on the Board of Directors and working with stakeholders to continue her mission to promote high quality foreign language education for children through Language Stars to foster a future generation of multilingual Americans.
About Language Stars
Language Stars, the national leader in early childhood foreign language education, teaches foreign language classes for kids between the ages of 1 and 10 years old focusing on the window of opportunity between birth and 10 years of age when a child's brain is hardwired to learn any language naturally and easily. Language Stars has 25 locations in the Chicago, Washington D.C. and Baltimore areas and is in 150 public and private schools, including preschools, elementary schools and middle schools. Language Stars currently reaches over 10,000 toddlers, preschoolers, and elementary students each week, helping them move toward proficiency in a foreign language, build cognitive skills and become sensitive to new cultures.
Language Stars has 15 locations in the Chicagoland area including Arlington Heights, Barrington, Chicago/Andersonville, Chicago/Hyde Park, Chicago/Lincoln Park, Deerfield/Lake Forest, Hinsdale/Oak Brook, Naperville, Wilmette/Evanston, Crystal Lake, Geneva/St. Charles, Homewood/Flossmoor, Orland Park, Park Ridge and Wheaton; 7 DC locations including Alexandria, VA, McLean/N. Arlington, VA, Fairfax, VA, Falls Church, VA, Reston, VA, Bethesda, MD and Gaithersburg, MD; and 3 locations in the Baltimore metropolitan area including Crofton, Ellicott City and Timonium. For more information, visit http://www.languagestars.com.