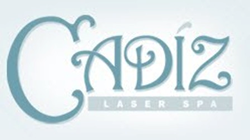 We fully support the good work that Ignite Women's Health is doing for women in our community. When we heard about the Energize, Enlighten & Enjoy event we knew we wanted to be involved. -Christine Crownover
Round Rock, Texas (PRWEB) February 25, 2014
The Energize, Enlighten & Enjoy event is a day to celebrate women's health, and Cadiz Laser Spa is proud to be an expo partner for the festivities. The company will also be donating a door prize that will be given away during the event.
Energize, Enlighten & Enjoy is a part of the Ignite Women's Health program at Seton Northwest Hospital and Seton Medical Center Williamson. Ignite Women's Health was founded to serve as a resource that encourages and educates women on living a healthy lifestyle. Throughout the year, the Ignite Women's Health program hosts a variety of classes and events centered around topics such as diet, cardiac care, self-defense, breast health, fitness and general wellness.
Cadiz Laser Spa is one of the many local exhibitors helping to put on Energize, Enlighten & Enjoy. The event is free to the public and includes numerous activities and seminars led by physicians. "We fully support the good work that Ignite Women's Health is doing for women in our community," said Christine Crownover, the Clinical Manager at Cadiz Laser Spa. "When we heard about the Energize, Enlighten & Enjoy event we knew we wanted to be involved in whatever way we could."
EVENT DETAILS
Cadiz Laser Spa will have a table set up at the expo portion of the event, and their experts will be on hand to answer any questions that attendees have about their services. In addition to the expo, attendees will enjoy spa treatments, massages, cooking classes, Zumba and self-defense demos, yoga, wellness seminars and more.
When:
March 1, 2014
1 p.m. – 4 p.m.
Where:
Seton Medical Center Williamson
201 Seton Parkway
Round Rock, TX 78665
Attendees can register for the event at http://www.goodhealth.com/ignite or by calling 512-534-4804. To learn more about Cadiz Laser Spa services, please visit: http://www.cadizlaserspa.com.
About Cadiz Laser Spa:
Offering the latest in laser technology, Cadiz Laser Spa's experienced medical professionals are focused on helping patients improve their body image and self-confidence. Their state-of-the-art lasers are among the safest and most effective in the industry for a wide range of services. From two locations in the Austin area Cadiz Laser Spa is able to offer clients laser hair removal, cosmetic resurfacing, laser skin treatments, spider vein removal, collagen rejuvenation, facial treatments and more in a relaxed, professional environment.