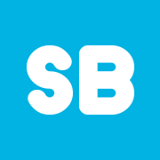 It's not until a business lacks sales, that the business owners realize that they need a better sales and marketing strategy.
Pittsburgh, PA (PRWEB) February 26, 2014
Entrepreneurs strive to grow their businesses and increase sales. One thing businesses can't afford is to sit back and wait for clients to come knocking on their door. Sales Bunny is a business that is in business to help entrepreneurs grow their sales.
"The dream of any entrepreneur is to have professionals to market their product without having any up front expenses. Sales Bunny makes this dream come true," said Dalit Shalom, VP International Business Development, Rubicon Business Group.
Sales Bunny doesn't fit the traditional mold of a marketing company. There are no upfront costs to the client. Sales Bunny generates the leads and makes the sales.
"Having years of proven experience and success in marketing and improving SMB's, we are happy to present a new and break through concept in the business arena, offering executive marketing and sales for our customers, while preventing risks of financial, marketing and advertising expenses," said Shalom. "Customers pay only for results."
"It's not until a business lacks sales, that the business owners realize that they need a better sales and marketing strategy," said Jeff Lizik, of C-leveled/CEO for Sales Bunny. "The challenge that we hear most often is that business owners can't pay for marketing and advertising when they don't have enough sales. It's often times the cart before the horse game."
Sales Bunny engagements vary for each client, and could include website solutions, B2B telemarketing/sales, search engine optimization, social media, paid search, and traditional advertising. Sales Bunny is currently accepting applications; engagement time frame could vary depending on the length of estimated sales cycles.
There are three key types of businesses that can benefit directly from Sales Bunny: 1) B2C's that struggle with online sales; 2) B2B's that simply need more inside sales; 3) and SaaS based subscription models.
"The first businesses to be accepted at Sales Bunny include two e-commerce businesses, a SaaS based company, a B2B software company, and a restaurant chain looking for a boost in gift card sales," added Lizik. "Sales Bunny is simply looking for businesses that need a significant boost in sales and are a good match for the services we provide."
C-leveled worked with Rubicon Business Group, founders of the Sales Bunny concept, to develop and launch Sales Bunny in the U.S. Sales Bunny launched February 2014. C-leveled will continue to operate Sales Bunny, lending its bench of marketing talent to execute strategies. For more information, and to apply to Sales Bunny, go to http://www.salesbunny.com.
Rubicon Business Group, founded in 2006, with offices in Tel Aviv and New York, works with smaller businesses and entrepreneurs to provide help in securing credit and funding, and assessing business viability to businesses that provide solid and unique services.
C-leveled, headquartered in Pittsburgh, leads with its flagship Executives as a Service™ that positions businesses to efficiently navigate in evolving market landscapes. With tools and people that keep businesses on track, focused and growing, C-leveled caters to rapidly growing business needs from start ups to business exit strategies.