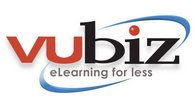 Los Angeles,CA and Toronto,ON (PRWEB) February 26, 2014
Vubiz Announces New Auditing Program
Vubiz is pleased to announce the release of a new bank specific auditing program. This program is designed for bank internal auditors and is written by top bank auditing experts. The modules in this program cover areas vital to successful bank internal audits such as regulatory accounting, operational auditing, and auditing assets, liabilities and information systems.
Internal audits are critical to ensuring the safety and soundness of bank policies, procedures and programs. This program helps new internal auditors learn how to conduct this vital function and provides a valuable resource for experienced internal auditors.
"Stand up, in person training on bank auditing can cost thousands of dollars, not to mention days or weeks away from the job," explained Vubiz President Jim Rapino. "This program eases the financial and time burden of traditional audit training and makes it more accessible to the average bank employee."
Vubiz has years of experience designing eLearning for banks and in 2013 won two awards year for their compliance eLearning; The Best Compliance Elearning by Elearning Media and Best Compliance by Brandon Hall.
About Vubiz:
Vubiz is an award-winning eLearning company with unbeatable pricing, quality online courses and outstanding customer service. We're experts at making online training effective at the very best price.