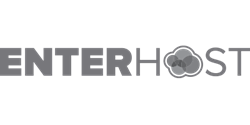 With Hosted Lync, business owners can provide Lync's coveted features to their teams with minimal capital and labor investment.
Fort Worth, Texas (PRWEB) February 26, 2014
Kevin Valadez, Co-President of Enterhost, today announced that the company has launched a new product --- cloud-based Microsoft Lync 2013 Enterprise Voice --- which is built on Microsoft's multi-tenant platform, officially known as Lync Hosting Pack v2 (or LHPv2). The cloud phone and collaboration system is the latest addition to Enterhost's unified communications solutions, and provides an alternative to customers seeking Lync's features but without the upfront costs or hardware to purchase or manage.
Commonly referred to as Hosted Lync, the multi-tenant platform is only available through a handful of companies worldwide, and the service is offered through Enterhost via a monthly, per-user subscription.
"Until now, many business owners and IT executives seeking to deploy a VoIP phone and collaboration solution have been delayed or sidelined all together because of the expense, time and management of onboarding and maintenance of a dedicated Lync server environment," said Mr. Valadez. "Now, they can provide Lync's coveted features to their teams with minimal capital and labor investment."
The cloud-based version of Lync will make available to customers all of Lync, Exchange, and SharePoint's collaboration features at a fraction of the cost of a privately deployed on-premises or hosted solution, including instant message (IM), presence, voice and video calling, conference call services, desktop sharing, whiteboarding, and more.
For some organizations, dedicated, custom, private servers are a requirement, but for those who find the features of an Office 365-type platform appealing, the hosted, multi-tenant, unified communications solution will provide the functionality, security, and high-availability they need.
"We believe unified communications and collaboration tools are the future of business functionality and profitability," continued Mr. Valadez. "The multi-tenant platform release represents an even more economical option to businesses that recognize what Lync can do for their bottom lines, reducing expenses for conference services, travel, and office overhead, while increasing productivity and communication so teams can successfully work together."
Enterhost has found that many businesses are intrigued by the possibilities of cloud-based unified communications VoIP phone and collaboration systems, but they are often wary of connection, availability, and security.
"Customers can count on us and our history as a leading Microsoft-only hosting company to securely and effectively provide and manage the Lync Enterprise Voice environment," Mr. Valadez counseled.
Ben Tiblets, Enterhost Co-President, remarked on the evolution of today's workplace, and the technology supporting that transformation.
"Today, if a business has their applications in the cloud, their teams can work from anywhere on any device – whether it's a tablet, a laptop, a smartphone, etc. – and be more productive than ever," said Mr. Tiblets. "It's time to reap the benefits of this technology, and Lync is a great place to start."
For the most secure environment possible, Mr. Tiblets recommended that any business interested in hosted Lync Enterprise Voice services should ensure that the hoster is providing a multi-tenant platform via Lync Hosting Pack v2.
Visit Enterhost online to learn more about the company's suite of Lync offerings and services for the small-to-medium sized business and the enterprise. Enterhost offers free consultation and demonstrations for businesses assessing Lync's features.
About Enterhost
Founded in 2000, Enterhost is a leading provider of IT business solutions, specializing in Windows applications for office phone and business email, as well as cloud storage, backup, disaster recovery, virtualization and colocation. Enterhost's team of Microsoft-certified professionals provides support for clients worldwide. The company has key partnerships Microsoft (Gold Hosting, Gold Communications, Gold Devices and Deployment, Gold Management and Virtualization, Silver Server Platform, and Silver Midmarket Solution Provider), Dell (Premier Partner), and VMWare (Professional Service Provider).
For more information, visit http://www.enterhost.com, or follow Enterhost on the company's blog, LinkedIn (LinkedIn.com/company/Enterhost), Facebook (facebook.com/EnterhostIT), Twitter (@Enterhost), YouTube (YouTube.com/user/Enterhost), Google+ (plus.google.com/+Enterhost) and Instagram (@Enterhost).