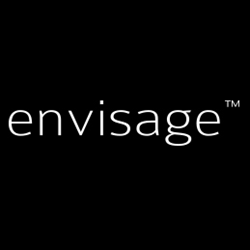 Toronto, ON. (PRWEB) February 25, 2014
Skin care is an enormous industry around the world. In 2011, skin care products pulled in an estimated value of 86 billion dollars. Experts estimate that this number will skyrocket up to 102 billion by 2015. Skin care is an industry that offers a wide variety of products: creams, cosmetics, injections, surgery, and even special diets. Despite the choice that people have at hand, they are often unsatisfied with their skin care routine. Purchasing drugstore ointments and moisturizers can lead to miniscule results, while undergoing facelifts or botox injections often leads to an unnaturally tight look. Recognizing that neither of these two extremes were serving the public well, envisage introduced a revolutionary facial exerciser. This exerciser is used for five minutes a day to apply pressure and massage the subdermal muscles of the face. After weeks of this natural skin care routine, the user will notice tighter facial skin and a brighter visage. In recent days, the envisage facial massager has garnered critical acclaim and media attention.
Both American and Canadian outlets have praised the envisage facial exerciser. WGN9 Chicago took time during their 'Midday Fix' to suggest the envisage facial massager as a natural way to break out of a "beauty slump". The Atlanta Better Show also presented the product as an anti-aging tool during their "Problem Solving Beauty" feature. Print publications also found the room to mention envisage. Chatelaine, the #1 magazine in Canada, ran an article entitled "DIY Dermatologist" that discussed the facial toner as a "personal trainer" that erases the years on your face. Canada's Fashion Magazine also ran a piece, entitled 'Vicious Circles', where a reporter tested a bevy of beauty products and discussed the pros and cons. Finally, online fashion circles have also dedicated time and energy to covering envisage. StyleBlazer.com covered the massager under their 'Beauty Buy' section, and Examiner.com gave readers an extensive overview on the exerciser's benefits. This surge of media attention is a testament to the public desire for a non invasive, inexpensive, and long term solution for both men and women. For more information on envisage's solution to natural skin care, visit their website at http://www.envisagerenew.com/, or contact them via phone at 1-855-924-4343.