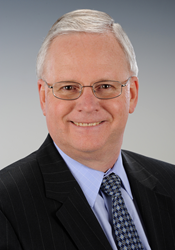 Philadelphia, PA (PRWEB) February 25, 2014
Keiretsu Forum Mid-Atlantic (K4-MA) – with chapters in Philadelphia, Washington, D.C., Pittsburgh and New York, and part of the global Keiretsu Forum angel network – has named Jack Warnock as Area Vice President.
Warnock will be responsible for developing and strengthening relationships with members, sponsors and partners and screening and supporting entrepreneurs and their companies through the capital raising process. He also will lead due diligence investigations and work to enhance the growth and success of each of the Keiretsu Forum Mid-Atlantic chapters.
"Jack [Warnock] is a highly experienced executive who generates continuous, positive business outcomes by successfully managing risk, resources and growth," says Howard Lubert, Area President. "He will be a tremendous asset to K4-MA and our partners and members."
During his career, Warnock has worked mostly with CEOs and their teams, looking to grow their businesses faster by optimizing their work efforts. His expertise is specifically in mergers, acquisitions, joint ventures and strategic alliances; governance and risk management; finance and operations; management due diligence, integration and recruitment; capital markets, financing and investments; and succession planning. In addition, he is a partner at SafeHatch LLC, a full service Corporate Advisory and Business Acceleration firm located outside Philadelphia. He currently serves on the board of directors at C.W. Thomas.
Warnock's main focus has been working with technology business leaders to achieve their goals by improving their analysis, decision making, relationships, communication, organization, persuasion, trust and confidence.
About Keiretsu Forum
Keiretsu Forum is a global angel investor network with more than 1,000 accredited investor members throughout 27 chapters on three continents. Keiretsu Forum Mid-Atlantic (http://www.KeiretsuForum-MidAtlantic.com) consists of four chapters that function as a single entity – Philadelphia, Washington, D.C., Pittsburgh and New York. Keiretsu is a Japanese term for a group of organizations with interlocking business relationships, and Keiretsu Forum is a group of accredited investors with interlocking investment interests. Each chapter or region meets monthly to present rigorously screened candidates for investments. Keiretsu Forum's mission is "Great Association with Quality Deal Flow."
The Mid-Atlantic Region presents approximately five deals a month to its members and accredited investor guests. Slightly more than 10 percent get funded, which is higher than the industry average. Approximately 36 funding applications are submitted each month to the K4-MA Deal Room website, http://www.K4-DealRoom.com and vetted by industry specialists. About 10 are then vetted by members at monthly screening meetings where they participate in a highly structured presentation-and-feedback-learning session. Four to five of the screened companies are then invited to present at subsequent monthly Forum meetings. Entrepreneurs invited to move forward to the Forum meetings must participate in mandatory professional coaching sessions to optimize the delivery of their presentations and also agree to participate in the road show to all four cities in the region, with exposure to approximately 100 investors. Subsequently, information about their companies is posted on the organization's online global deal room for reference by all 1,000+ members. For global information visit: http://www.KeiretsuForum.com.