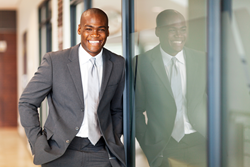 "Small and medium sized businesses can truly benefit from examining how they are conducting their business right now and look for those easy-to-find savings."
Seattle, WA (PRWEB) February 26, 2014
The new year is underway and many companies are analyzing their expenditures in order to make sure they're spending wisely. Group purchasing organization National Purchasing Partners has experience in helping businesses cut costs and is releasing their eight tips for companies to maximize their savings. Utilizing these suggestions, businesses can save big in 2014 and beyond.
1. Join a GPO. National Purchasing Partners is a GPO in which members can leverage their collective buying power to receive the same discounts that large corporations receive. NPP membership is free.
2. Analyze cell phone bills and internet plans. Successful companies find ways to cut even the smallest costs, and cell phone and internet providers often charge excessive rates, knowing that companies need these services. Consider membership in a group purchasing organization to receive the best rates for both cell phone service and the internet.
3. Assess payroll for reoccurring overtime. Review employees' schedules to make sure they're scheduled appropriately and that no single employee is receiving overtime hours when his or her peers could work those hours without receiving overtime pay.
4. Contact suppliers and negotiate early pay discounts. Businesses—especially those with a long history purchasing from a particular company—shouldn't hesitate to negotiate for better deals. For example, a business could ask to be moved from Net30 to Net10 for a 3% discount.
5. Utilize mobile technology like fleet management to monitor job sites and employees who are working remotely. Using this monitoring capability, business owners can ensure the company is running optimally.
6. Re-evaluate credit rates. See if your credit card company is providing you with competitive rates and compare rates using a payment processing provider like Vantiv.
Negotiate lower rates for other services like insurance and checking accounts.
7. Find an equipment and maintenance provider that analyzes expenditures and offers an array of inexpensive, effective options. Fastenal is a great example of a company that provides this service., including discounts for GPO members.
8. Use online travel agencies to book last minute travel reservations. For example, a service like Expedia can provide the highest possible savings. National Purchasing Partners now offers contracts with Expedia for businesses to receive discounts that are even better than the lowest published rate.
"Small and medium sized businesses can truly benefit from examining how they are conducting their business right now and look for those easy-to-find savings," says Nick Roberts, Communications Manager for NPP and small business expert. "We call these savings 'low hanging fruit' that they can easily take advantage of with little effort."
About National Purchasing Partners
NPP offers discounted contracts for businesses and nonprofits, as well as government entities. NPP serves thousands of companies nationwide in a wide variety of industries, among them construction, transportation, fire and rescue, government, energy, legal and hospitality. Membership is free, and there is no obligation to purchase.
NPP is owned by Virginia Mason, recently named the top hospital of the decade, and much of NPP's revenue supports medical research and other healthcare initiatives. NPP also partners with several organizations and associations, including the International Association of Fire Chiefs and various other nonprofits.
Registering to become a member is easy. Visit http://www.nmynpp.com to join. If you would like more information or have questions, contact NPP at customerservice(at)mynpp(dot)com or call 800.810.3909.