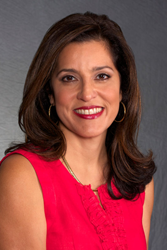 We are honored to have signed an agreement with REINSW, the largest and most comprehensive real estate organization for real estate agents in Australia.
Miami, Florida (PRWEB) February 26, 2014
The Real Estate Institute of New South Wales (REINSW) and the Miami Association of REALTORS (MIAMI) are pleased to announce their new partnership agreement, connecting the Miami and New South Wales, Australia real estate markets and creating opportunities for their respective members. This is the first agreement for MIAMI in Australia.
"We are honored to have signed an agreement with REINSW, the largest and most comprehensive real estate organization for real estate agents in Australia," said 2014 MIAMI Chairman of the Board Liza Mendez. "This new relationship will prove to be extremely beneficial for our members and markets, as we collaborate to generate international business opportunities and make our respective members more successful."
MIAMI, which represents 31,000 members, now has a total of 119 international partnerships worldwide. These valuable relationships generate greater exposure for Miami and partner markets, increase business opportunities, and establish a more effective and professional environment for important real estate referral business.
"As each day ticks by our world gets smaller and people are no longer bound by investing in their own city. We tend to invest more broadly now than we did twenty years ago, and people are looking to invest in property overseas," REINSW CEO Tim McKibbin said. "Our focus is to facilitate the international trade of real estate, and to be a conduit for our members between Australia and other markets. That's why this partnership with MIAMI is so important."
REINSW is committed to providing opportunities to assist members achieve a more competitive edge in today's business environment. They also offer their members a diverse range of services, including access to the best research data available, networking and training opportunities, and information about the latest changes to legislation, regulations and policies that shape agency practice.
Given their similar visions, goals, and objectives, and being the largest local associations in the U. S. and Australia the associations have much in common and look forward to working together to create mutually beneficial opportunities of a global scale.
Further highlighting the importance of REINSW's new partnership with MIAMI, migration patterns reflect Australia is a top market for U.S. consumers and, vice versa. Australia ranked fourth for consumers moving to the U.S. and third for U.S. consumers moving abroad in 2013, according to the International Migration Study by UniGroup Relocation.
"REINSW and MIAMI are very similar organizations dedicated to serving our members with leading edge education, tools and resources both domestically and internationally," said MIAMI CEO Teresa King Kinney. "We expect our new partnership to grow and to further enhance the way our respective members conduct business. We are excited to have a partner of this magnitude in Australia, which is a new market for MIAMI in terms of partnerships."
According to the 2013 Profile of International Buying Activity in Florida, the Sunshine state is by far the top home buying destination for foreign buyers in the U.S., accounting for 23 percent of all international real estate transactions in the country. Within the state, South Florida is the top destination for international buyers, representing nearly 30 percent of international sales in Florida.
The new agreement further strengthen foreign buying activity in Miami and South Florida and cement MIAMI's reputation as a leading international organization connecting markets and expanding international business opportunities.
The partnership agreement was facilitated by MIAMI Leader Julianna Giordano.
For a full list of MIAMI International Partners, visit http://www.miamire.com/international/partners.
About REINSW
Founded in 1910 by a group of real estate agents dedicated to fostering and maintaining professional standards and ethical business practice in the industry, REINSW is the largest professional association for real estate agents and other property professionals in Australia. The goal of REINSW is to serve and promote the needs of their members in order to maximize their potential. A focus on independence, diversity and experience gives their members access to a complete real estate knowledge center.
About the MIAMI Association of REALTORS
The MIAMI Association of REALTORS was chartered by the National Association of Realtors in 1920 and is celebrating 94 years of service to Realtors, the buying and selling public, and the communities in South Florida. Comprised of five organizations, the Residential Association, the Realtors Commercial Alliance, the Broward County Board of Governors, the YPN Council and the award-winning International Council, it represents more than 31,000 real estate professionals in all aspects of real estate sales, marketing, and brokerage. It is the largest local Realtor association in the U.S., and has official partnerships with more than 115 international organizations worldwide. MIAMI's official website is http://www.miamire.com.
###