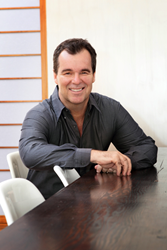 ...there are proven strategies, ones that I have taught investors all over the world, that will help people get into their own homes - or get the prices they want when selling the ones they have
Melbourne, Australia (PRWEB) February 25, 2014
Interest in the Geelong property market continues to grow according to figures just released by RP Data. In announcing a no-charge one-day event for Melbourne, real estate investment educator, Rick Otton, has said that this is a natural flow on from the rising prices in nearby suburbs.
"According to the recently-released figures, there are now 17 suburbs in Geelong with a median price of over $500k, with Rippleside and Manifold Heights the two new additions to the list," said Mr. Otton.
"As prices in Melbourne have risen, commuting from Geelong has become economically viable for many people who have been priced out of the Victorian capital" he said. "This is likely why the non-bayside, non-Esplanade suburb of Manifold Heights is now on the list. It is on Geelong's northern side, making travel to Melbourne that much easier."
Real estate agents agree that the demand for homes at the lower end of the market is growing, and pushing prices up, something Mr. Otton says that those who are not yet in the market, or who are looking to purchase second properties, should be very aware of.
"As the median Geelong real estate prices continue to creep up, more people may be priced out of the market, particularly those who are facing the prospect of challenging economic times ahead," said Mr. Otton.
"However, there are proven strategies, ones that I have taught investors all over the world, that will help people get into their own homes - or get the prices they want when selling the ones they have."
Mr. Otton said it was insight into these strategies that he will be sharing at the "Ready, Set, Boom Training Event" in Melbourne on February 27 and March 2.
"I know people who are still trying to buy property in the traditional way - saving for a deposit, approaching the bank, being locked into debt for decades - feel that entering into a boom property market is just not possible for them" he said. "But I want to show them that it most certainly is, and even more importantly, that my strategies can be used in whatever stage the market is at."
"We are not just talking about buyers here either. For sellers who want to get the price they want, rather than the price a real estate agent tells them is 'meeting the market' my way of buying and selling real estate will be a real eye-opener".
Rick Otton's 'Ready, Set, Boom' Melbourne property event is free to attend, but seating is limited. To register, visit ReadySetBoom.com.au.
About Rick Otton
For over 23 years property millionaire Rick Otton has built an impressive real estate portfolio using innovative strategies that he has developed - strategies in which transactions are made without the need for traditional bank-type loans. He constantly refines his techniques as he buys and sells properties through his We Buy Houses business which operates in Australia, New Zealand and the UK.
A gifted speaker and educator, Mr. Otton conducts regular one-day seminars across Australia, which build on the the concepts he shares in his 2012 book 'How To Buy A House For A Dollar', voted by Money Magazine and Dymocks Book stores as one of the Top 10 Most Popular Finance Titles for 2013.
He regularly records and publishes iTunes podcasts via his channel Creative Real Estate.
His innovative low-risk, high-reward approach to Australian real estate investing has been featured in a variety of television programs and magazines, including Today Tonight, Hot Property and Australian Property Investor.
To register for one of Mr. Otton's free Australian one day seminars visit ReadySetBoom.com.au or phone, in Australia, 1300 888 450.