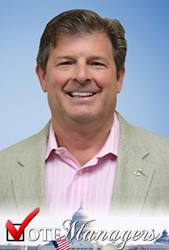 Morton Irvine takes pride in his deep rooted family history in Orange County and believes in the family legacy of helping those in need and being a good steward for the environment.
Irvine, CA (PRWEB) February 25, 2014
Morton Irvine Smith is a man who has touched the lives of many people in the City of Irvine. He is CEO of Irvine Capital Holdings, and a Managing Director of Regency Capital Partners. He has also served on the boards of Crystal Cove Conservancy, The Irvine Museum, Capistrano Valley Conservancy, was chairman of the San Juan Capistrano Traffic Commission, and is a founding member of Friends of the Cove. Morton Irvine has done a lot of things for the City of Irvine and that is why the City of Irvine, CA was named after his family.
Morton Irvine believes in family values so much. He has partnered with several other individuals in helping children, families and communities make a difference in their lives. Morton Irvine believes that we can't do everything but we can do something. He and his colleagues are dedicated to strengthen and expand philanthropy through charities, donations and good will.
Morton Irvine is running for Mayor of Irvine, CA, and Vote Managers is steering his campaign. Vote Managers is a campaign manager platform that designs and implements campaign strategies including press conferences, telephone fundraising, call centers, polling, data management and analysis, donor relations, among others. Vote Managers have a team of consultants who have been able to raise millions of dollars for campaigns and non-profit groups.
With the extensive experience of political management team of Vote Managers in the political arena, the campaign of Morton Irvine is expected to go on smoothly and he is expected to win the election. It is anticipated that more people of the City of Irvine will volunteer to raise campaign funds for Morton Irvine, register as voters, attend campaign events and vote for him. It is expected that Vote Managers will use its cutting edge technology and marketing strategies to conduct a successful campaign.
About Vote Managers:
Vote Managers leverages cutting edge technology and marketing to design and help implement campaign strategies that include: press conferences, political polling, call centers, door-to-door canvassing, fundraising, community meetings, data management and analysis, software, and donor relations. They offer at most levels of operation a range of strategy and core fundraising consultancy. Vote Managers political consultation team has extensive experience in the political arena, and provide seasoned campaign and regulatory advice to many different political organizations and committees. Their consultants have raised millions for campaigns as well as non-profit groups. For more information please visit: http://www.VoteManagers.com
About Morton Irvine Smith:
Morton Irvine Smith has touched the lives of many people in the City of Irvine. He is CEO of Irvine Capital Holdings, and a Managing Director of Regency Capital Partners. He has also served on the boards of Crystal Cove Conservancy, The Irvine Museum, Capistrano Valley Conservancy, was chairman of the San Juan Capistrano Traffic Commission, and is a founding member of Friends of the Cove. Morton Irvine takes pride in his deep rooted family history in Orange County and believes in the family legacy of helping those in need and being a good steward for the environment. He also serves in an Advisory position to his family legacy, The University of Irvine, and works diligently with the school. Mr. Smith graduated with a B.S. in Economics from the University of Rhode Island. He enjoys working on various charities, spending time with his wife and three daughters and watching his beloved UCI Anteaters play their way to their first NCAA Basketball appearance. For more information please visit: http://www.MortonIrvine.com