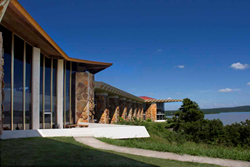 R.B. had watched her niece travel the rocky road of substance abuse from an early age.
Canadian, Oklahoma (PRWEB) March 06, 2014
R.B. had watched her niece travel the rocky road of substance abuse from an early age. R.B.'s niece was the daughter of a Vietnam War Veteran father who smoked marijuana and a mother who lost her life to alcohol abuse. With such a family history it was not terribly surprising that R.B.'s niece began to use alcohol, marijuana and other drugs at an early age. As the deadly pattern of substance abuse continued through her adolescence and into adulthood, R.B.'s niece experienced something a mother never should - the loss of her child. Her youngest son had become a drug user and dealer himself and lost his life during a violent drug exchange.
The loss of her son completely traumatized R.B.'s niece, who tried to numb the emotional and psychological pain with more substance abuse. She smoked marijuana all the time and drank excessive amounts of alcohol every night. In R.B.'s opinion, there was no doubt that her niece was firmly on the path to suicide, it was only a matter of time before she would make the decision that ended her own life.
R.B. visited her niece and found her in complete grief, unable to keep herself from crying endlessly. Knowing that she had to help her niece or risk losing her completely, R.B. asked her if she would like to have a new life. With no hesitation her niece said, "Yes".
Enrollment in Narconon Arrowehead
R.B. arranged for her to enroll in the Narconon Arrowhead drug and alcohol rehabilitation program, agreeing to cover all expenses as long as her niece began right away. Her niece accepted and arrived at Narconon less than a week later.
R.B.'s niece began the program at Narconon by withdrawing completely from all drug use, assisted not with replacement drugs but with a vitamin regimen, physical assists and the support of highly trained and caring staff. Through the sauna detoxification program she was able to thoroughly cleanse her body of all residual drug toxins, freeing herself from the powerful pull of cravings. She moved on into life skills courses where she was able to address and resolve the underlying problems that had led to drug use, and learn how to move forward into a life entirely free from drugs.
Three months after she began her program, R.B.'s niece was a very happy, healthy woman. She had confronted and vanquished her "demons" and regained the self-confidence she needed in order to confront life without the use of drugs or alcohol.
One Year After Treatment
It has been over a year since R.B.'s niece graduated from Narconon Arrowhead. Her aunt, speaking out about the program and facility for the first time, says she is working two jobs and helping her with whatever needs to be done. She is resolving her poor credit score so that she will eventually be able to purchase a home for herself. At long last she has set goals for her future and is now actively working toward achieving them.
R.B. personally thanks Narconon Arrowhead for operating with the purpose of saving addicts and restoring them to the point of being contributing members of society rather than criminals. Her aunt says that R.B. is eternally grateful for the staff's kindness and caring, and for helping to save her niece's life. R.B. says of her niece, "She is now running smoothly and I need not worry about her future anymore."
For more information contact Narconon Arrowhead today at 800-468-6933.