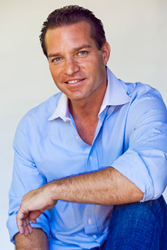 I agree with states charging a premium to smokers. Smokers inflict increased expenses overall and expose nonsmokers to a variety of risks. By deciding to quit, the smoker won't pay more or pose a threat to others.
Los Angeles, CA (PRWEB) February 25, 2014
The year 2015 will see countless smokers fuming as many are expected to pay up to 50% more than non-smokers for the same health plans. As quoted by Obamacarefacts.com, which provides unbiased information on ObamaCare. Government subsidies to assist enrollees are calculated before the "tobacco surcharges" are put into effect. What this means for smokers is increased financial pressure making insurance unaffordable for many.
The terms of the new Affordable Care Act mean that if a smoker continues lighting up, it will cost them more for future health care. The Affordable Care Act prevents insurers from charging people higher premiums for costly health conditions. This benefits patients with serious illnesses, like cancer or diabetes, as they will pay the same fees as healthy people of the same age. However, for the 19% of American adults who smoke: Insurance companies can charge premiums as much as 50 percent higher than what nonsmokers will pay.
According to Bloomberg Businessweek who reported that, "Thus far 10 states, with health plan quotes available for review at this time, have charged smokers at least 15 percent more than non-smokers." Although some states, California included, have chosen to reject the surcharges on the grounds that costs to individuals who smoke are an ineffective deterrent given what they already spend on cigarettes or that smoking is a "pre-existing" condition. Many states are imposing a premium on smokers, and so far, at least 8 states plan to charge the maximum 50%.
On May 16th, 2013, a Bloomberg Businessweek article pointed out that those individuals obtaining insurance through their employers might be facing additional fees from their employers by way of "wellness screenings." This serves as a means of assessing those whose behaviors are unhealthy and raise the costs of group policies for their employers. Such anti-smoker policies are reflected by CVS Caremark Corporation, who in March 2013 announced that "their employees would have to submit to yearly health screenings or pay $50 more a month for insurance." The Washington Post reported on February 5th, CVS also announced earlier this month that they would remove all cigarettes and tobacco products from their shelves, suffering a $2 billion dollar annual loss in sales. CVS expressed that it's something the company felt necessary as they work to reduce any negative influences that might affect their direct relationship with the pharmaceutical and health care industries. In essence, keep lighting up… and you'll pay up.
Corporate Information
Freedom Laser Therapy, established in 2003, has treated tens of thousands of smokers and helped them overcome their nicotine addiction. After a decade of research and clinical experience in smoking cessation, Craig Nabat, president and founder of Freedom, invented the new Freedom Quit Smoking System, a 10-day nicotine free and all natural program developed to free smokers from the addictive grip of nicotine in the comfort of their home.
Freedom Laser Therapy is presently testing a nationwide direct response television commercial to place their "As Seen on TV" product, the multi-faceted Freedom Quit Smoking System, in 30,000 retail outlets such as CVS, Rite Aid, Walgreens, Target, GNC, Vitamin Shoppe, Kmart, Walmart, and specific Bed Bath Beyond Stores. Based on years of experience assisting smokers in overcoming nicotine addiction, the company believes the Freedom System will be America's most desired all natural and drug-free method used for quitting smoking, because of its value, no side effects, no inclusion of nicotine, and requiring little time to help a smoker quit virtually cold turkey.