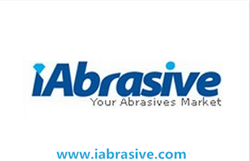 Zhengzhou, China (PRWEB) February 27, 2014
iAbrasive, an international marketplace for the online purchase and sales of abrasives products, recently indicates that the development of industrial manufacturing industry will raise higher requests on the abrasive enterprises.
With the development of the industrial manufacturing industry, conventional abrasive products may not satisfy the ever-increasing demand of the manufacturers, however, the super-abrasive products, such as CBN saw blades and grinding wheels, become the best choice for manufacturers for its good performance on heat stability, abrasive resistance and high hardness. Super-abrasive products will be widely applied in such industries, such as steel, automotive manufacturing and aerospace, which requires a precise surface processing of the components.
But what are the core challenges of abrasive industry? "The growing competitive pressure on national and primarily international markets means users of metal-cutting technologies are being confronted with the demand for ever shorter processing times, with simultaneous lower production costs and consistent or even higher quality", is how Lei, the founder of iabrasive.com, summarizes the core challenges.
About iAbrasive.com
iAbrasive.com is a professional business to business trade platform for abrasives and abrasive products only. It takes the advantages over some comprehensive commercial platforms by its professional and vertical operations. The website concentrates on building up an information bridge to link domestic sellers and overseas buyers together. Here, they can exchange both information and goods freely.
For more news about iAbrasive.com, link here: http://www.iabrasive.com, http://www.iabrasive.com/blog/.