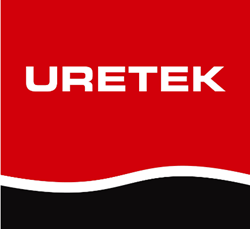 Lakeland, FL (PRWEB) February 25, 2014
URETEK Holdings Inc., a foundation stabilization and infrastructure sealing company based in Lakeland, FL, announced that it acquired a total of 22 counties, 21 in western Tennessee and the Memphis metropolitan area, which includes one county in Arkansas. URETEK currently operates in 74 TN counties and this acquisition makes URETEK Holdings the territory owner of the entire state of Tennessee.
"Tennessee is a major market for URETEK's infrastructure sealing and foundation stabilization services, and the addition of the western 21 counties and Memphis will allow us to bring our operational expertise to this region and provide our services to more customers in need of our soil solutions," says Kathleen Shanahan, CEO Uretek Holdings.
URETEK Holdings specializes in stabilizing subsurface soils that are unable to maintain the structural integrity required to support infrastructure and foundations through the use of its patented, rigid structural polymer injection processes. This process is minimally invasive, fast, cost-effective and typically requires no excavation.
"An industry leader, URETEK Holdings has a strong record of working with Tennessee's commercial and government sectors", states David Emfinger, Nashville based Vice President of Business Development. "Our process provides customers with quick and effective solutions for their foundation stabilization problems with significant savings on costs, time and operational delays."
Maintaining high safety and job performance standards is key to successful operations at URETEK Holdings. Last month, the company received a 0.76 Experience Modification Rating (EMR) by the National Council on Compensation Insurance (NCCI). With significant bonding capability, URETEK Holdings is experienced in working in a variety of challenging work environments, including extreme cold and hot temperatures and environmentally sensitive or contaminated lands.
URETEK's proprietary polymer formulations are used in a wide variety of applications, including slab lifting and underground void filling, storm/wastewater drain restoration, soil erosion control, emergency infrastructure restoration (dams, spillways, and levees), and culvert, pipe, and manhole sealing.
About URETEK Holdings, Inc.
URETEK Holdings, Inc. specializes in improving the weight-bearing capacity of subsurface soils through the injection of patented, lightweight, expanding structural polymers. The patented URETEK Deep Injection Method provides the industry's most cost-effective, quickest and safest solution for soil stabilization and densification at depth without excavation. For 25 years, URETEK has safely completed more than 85,000 projects leveling, lifting, sealing and stabilizing structures of all sizes for commercial, residential, and governmental clients. URETEK Holdings is currently operating in 31 states across the United States.