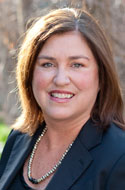 It's time for entrepreneurs to fully understand streamlined sales funnels. It's the difference between lukewarm and wildly amazing success.
Eugene, Oregon (PRWEB) February 25, 2014
Entrepreneurs are always on the lookout for ways to bring buyers into their sales funnels. Most systems are so complicated they are virtually impossible to understand, let alone implement.
Enter the Automated Funnel Formula created by online marketing expert, Susan Lassister Lyons. Lassiter-Lyon's system is one that has generated millions of dollars for Susan and her clients.
This is a no-hype webinar where participants will learn the real deal of effective sales funnels.
In this one-hour complimentary webinar participants will learn:

The "old funnel" vs the "new funnel" and how much money you're leaving on the table
The super simple, 5 step process to easily create your online sales funnel fast
How to create your irresistible offer fast (and the top 10 most profitable)
A detailed walk through of one of Susan's real, live automated online funnels
One secret thing Susan did (that most people think is annoying) that made her an extra $11,600 in 7 days from the same website visitors!
WARNING: Space is limited and these LIVE trainings always fill up because they are significantly better that the information others charge you thousands for... even though they are free.
This one will be no exception. So claim your spot here: https://lassitermktg.leadpages.net/kathleen-funnel-webinar-march2014/
Susan Lassiter-Lyons, owner of TheProfitInsights.com, is a former Fortune 100 national sales trainer turned entrepreneur. She is an expert in online marketing automation and business growth strategies who has grown three businesses to multiple 6 and 7-figures since 2000. Susan's favorite quote is from Amelia Earhart, "The best way to do it is to actually do it." In the Automated Online Money Making Funnel System you are going to learn exactly how to do what needs to be done to make lots of money while doing what you love.
Kathleen Gage is the "no-nonsense, common sense" online marketing strategist, speaker, author, product creation specialist, and owner of "Power Up for Profits." Kathleen helps entrepreneurs make money online. Her clients are driven by making a difference through their own unique voice.