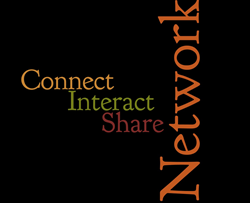 CCNG events offer leaders in contact centers of every vertical an opportunity to have real-life discussions about strategy and challenges...
Fort Worth, Texas (PRWEB) February 25, 2014
CCNG International Inc. is pleased to announce the second event of the 2014 Improving the Customer Experience event series. The 20 plus event series will focus on strategies and best practices for customer service and contact center operations can improve overall levels of customer experience in five key areas:

Call Center / Contact Center
Customer Loyalty and Rewards
Social Media / Social Care
Customer Feedback and Satisfaction
Self Service and Support
These events are hosted by CCNG members starting February 27th with host Thompson Creek Window Company / Closet America contact center operation in Lanham, MD, followed by the event March 13th in Charlotte, NC hosted by Family Dollar. In April events will include host Coca-Cola in Tampa, FL on April 10th and in Phoenix, AZ on April 24th hosted by Toyota Financial Services.
"We have been in the greater Charlotte area with many successful member hosted events going back to the late 90's. The event's unique agenda provides a fast paced, highly interactive day focused on the perspectives and experience of the attendees," says David Hadobas, President and CEO of CCNG International Inc. "With the focus this year on the customer experience, attendees gain valuable insights from many different professionals representing a wide range of industries including financial services, retail, travel, public utility, telecom, insurance, healthcare, BPO, and many more."
What are attendees saying?
The CCNG events offer leaders in contact centers of every vertical an opportunity to have real-life discussions about strategy and challenges we are all facing in today's marketplace. As both a keynote speaker and attendee, it is imperative to stay on top of, if not ahead, the opportunities for contact centers now and in the future – CCNG events provide the perfect forum for this!" - Eileen J. May, Senior Vice President, Operations, Publicis Touchpoint Solutions, Inc.
The March event in Charlotte will feature a morning keynote from Barbara Pretzer, Director of Customer Care, Family Dollar, an open all-attendee group discussion led by our host Family Dollar and sponsors Plantronics, Aspect Software and Five9, thought leadership "talks" from all three sponsors, followed by small group sessions and site tour. A very engaging ½ day full of insights, feedback, peer perspectives!
For details on how to attend and guest pass availability, contact Ginger Graber, ggraber(at)CCNG(dot)com.
View program details at – http://www.CCNG.com
CCNG International Inc.
Founded in 1992, CCNG International Inc.
CCNG is a member Professional Peer Network (PPN) for Contact Center and Customer Service Executives, Managers, and Leaders.
Within the CCNG Member Network, Contact Center and Customer Service Professionals:

Connect for networking and sharing best practices
Interact to enhance their professional network and gain valuable insight into Contact Center and Customer Service best practices and technology.
Share their experience and ideas contributing to the valuable discussion
All Call Center, Contact Center, Customer Care, Customer Service, and Customer Experience Professionals are invited to participate in the CCNG Member Network.
For more information about the CCNG Member Network and to gain access, please visit CCNG.com. "Like" us on Facebook and follow us on Twitter @CCNGNetwork.
# # #