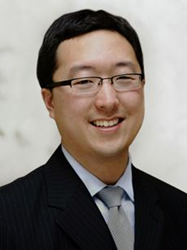 It is an honor and a privilege to be SuperDoctors Rising Star Award.
Beverly Hills, CA (PRWEB) February 25, 2014
Acclaimed surgeon Dr. Stephen Yoo from Los Angeles Colon and Rectal Surgical Associates has been listed amongst the high caliber doctors chosen for the SuperDoctors Rising Stars Award. This award is an initiative to honor top doctors from different fields of specialization based on independent research and selection by peers. All doctors selected for the SuperDoctors Rising Stars Award will very soon be featured online as well as in traditional media. Los Angeles Colon and Rectal Surgical Associates have expressed their deep satisfaction about the feat achieved by Dr. Yoo, one of their top surgeons.
Hundreds of awards are presented by different bodies to medical practitioners for professional excellence. However, the SuperDoctors Rising Stars Award has a special significance in the medical fraternity because of its strict selection procedure. Firstly, this award is given only for highly active and completely licensed and certified physicians with approximately ten years of experience in their field of specialization. The selection process consists of multiple steps starting with the nomination of exceptionally skilled physicians by their colleagues. Candidates with adequate credentials are also invited after searching different medical databases and publications. Each candidate is evaluated in terms of parameters such as experience, fellowship training, hospital appointments, certifications, leadership positions, and other rigorous criteria. The final selection is made on the basis of points awarded to each candidate based on research, nomination, and a panel review.
Stephen Yoo M.D. is presently associated with Cedars Sinai Medical Center as an Attending Surgeon. He is also an integral part of the Department of Colon and Rectal Surgery's teaching faculty. Dr. Yoo completed his Bachelor of Science and medical doctorate from Andrews University and Loma Linda University School of Medicine respectively. Later, he completed his colorectal fellowship at Henry Ford Hospital. The major areas of research and clinical interest for Doctor Yoo includes surgical techniques in minimally invasive surgery, laparoscopy, and surgical outcome optimization. He is on the forefront of robotic colorectal surgery at Cedars-Sinai Medical Center. He is rated highly for preventive treatment of colorectal cancer, anorectal disorders, and diseases related to inflammatory bowel disease. Dr. Yoo's original research has already been presented in several national and international platforms such as the International College of Surgeons, the American College of Surgeons, and the International Hepatico-Pancreatico Biliary Association.
The selection of Dr. Stephen Yoo for the SuperDoctors Rising Stars Award is a source of pride for Los Angeles Colon and Rectal Surgical Associates. With a combined experience of more than one hundred years in all types of colon, rectum and anal disease treatment, the surgeons of Los Angeles Colon and Rectal Surgical Associates are the most recommended surgeons in and around Los Angeles. For many years, Los Angeles Colon and Rectal Surgical Associates surgeons are the most are the most recognized surgeons in the fields of colonoscopy, gastroscopy, laparoscopy and minimally invasive surgery, robotic surgery, the office treatment of disease of the colon, rectum and anus, and much more.
About Los Angeles Colon and Rectal Surgical Associates:
Los Angeles Colon and Rectal Surgical Associates (http://www.LAcolon.com) is the most recommended surgical group in Los Angeles, for the treatment of all types of colorectal diseases. Since the inception of the organization in 1957, they have built a unique reputation by offering compassionate medical care with state-of-the-art medical and surgical abilities.