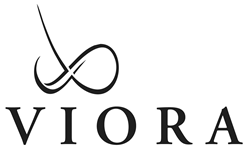 Jersey City, NJ (PRWEB) February 25, 2014
Viora, a leading medical aesthetics solution supplier, is proud to announce its continued commitment to the Spanish market with its participation in the popular Beauty Forum Valencia on March 1-2, 2014 in Valencia, Spain. Through the auspices of Viora Spain, Viora's local subsidiary, attendees will have the opportunity to learn more about Viora's products and discover how Viora's innovative technology and devices could aid their businesses.
Viora's product line is able to address a wide range of aesthetic treatments. In addition, Viora's continued clinical, marketing and technical support for customers provide a comprehensive solution, with their success always in mind. Viora's products on display at Beauty Forum include:

Reaction™, FDA-cleared multi-frequency bi-polar RF system with proprietary CORE™ technology for body & facial contouring, cellulite reduction & skin tightening
Infusion, the pain-free, needle-free electromesotherapy device for numerous skincare treatments including hydration and rejuvenation, skin lightening and blemish reduction
Pristine™, the award-winning diamond-tip microdermabrasion system for exfoliation and pre-treatment skincare
Visit Viora at Booth No. B7 at Beauty Forum Valencia, March 1-2, 2014, Feria Valencia, Avda. de las Feria s/n.
Viora Spain
The exclusive representative of Viora selling Reaction™, Infusion™ and Pristine™ to the aesthetic market in Spain, Viora Spain has been generating much excitement in the market, recently exhibiting at the successful event STS Beauty. Operating under the guidance of Ezequiel Kofman, General Director of Viora Spain, the company is located at C/ Barcelona, 10, 08350 Arenys de Mar in Barcelona and can be contacted at 937-925-437.
About Viora
Viora, a leading provider of medical aesthetic solutions, is passionate about helping customers deliver the most effective results to their patients. Viora improves upon treatment experiences by enhancing existing technology to give customers the best non-invasive solutions available. With a presence in over 65 countries, Viora's non-invasive products address a wide range of symptoms, treating today's most commonly requested applications for anti-aging, body & facial contouring, cellulite reduction, acne clearance, stretch mark reduction, hair removal, skin lightening and more. For additional information, visit http://www.vioramed.com.