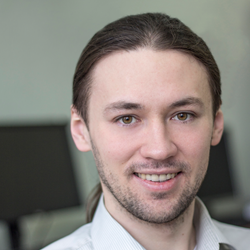 California, LA (PRWEB) February 26, 2014
Some entrepreneurs enter the mobile market for finding customers, others launch mobile startups. Business people are well-acquainted with urgency, and need catalysts for their projects.
An in-house team might be failing to deliver results in time. Or maybe the project owner is building a startup and has strict deadlines as for having ready software. Definite success can't be foreseen, and nobody wants to run the risks of creating a costly team from scratch. What should one do?
Three Ways Of Solving The Problem
The project owner needs to find the people to do the job as fast as possible, without delays, not missing the right time for product launch. But hastily built software products may be low-quality and eventually get rejected by users. How can these problems be resolved with minimum financial risks?
Way #1. More people can be hired for an in-house team. Pros: they are always literally close. Cons: it takes time to find required specialists, provide equipment and full salary, no matter whether they work on the project or not. All this means losses of the equally crucial money and time.
Way #2. If the project owner doesn't want to hire more people, they may simply wait until the project gets done with the available resources. Pros: there's no need to invest more to cover the downsides of Way #1. Cons: what if deadlines cannot wait?
Way #3. Urgency can be resolved by outsourcing. There are different ways to search for a contractor, from googling to specialized freelance marketplaces (Elance, oDesk, Guru, etc.). Pros: this saves lots of time, since such marketplaces are tailored to make hiring and outsourcing easy and transparent. Outsourced staff generally costs less because of lower average salaries, and every con of Way #1 is already included in their hourly rate. IT companies have expertise and their own equipment to build software. Cons: just like one searches for a car or wristwatch that suits best, the project owner must find a contractor capable of delivering a quality product, with terms and conditions flexible enough to match the way the project owner does business.
Is Freelance Marketplace The Solution?
Compared to other ways, outsourcing through freelance marketplaces may be the most convenient and least costly one. Marketplaces provide resources to carry out the project, payments, track the time spent by the outsourced staff, and their achievements. Thus the project owner knows what they are paying for.
Yet there's a problem of finding a reliable contractor. Major marketplaces (for example, Elance) have a system of ratings; the project owner may start checking from the top. They also provide necessary information about the contractor: descriptions, rates, number of projects, testimonials, etc.
Along with companies, there are single freelancers, who can be good for smaller tasks, or if the in-house team substantially lacks one person, say, a designer, who isn't needed for a full-time position.
Location should also be considered. For example, East European developers generally have high standards of IT education and much lower average salaries than developers in Western Europe and the US. At the same time very low prices may not be reasoned and often bear the risk of questionable quality.
Tips On Hiring A Good Software Contractor
1. Write a clear job description. No 'modern website' or 'great app'. It's better to be concise but focus on details: number of pages, content, subject matter, etc.
2. Avoid the fixed fee. Estimations are extremely vague from the beginning. They get a bit clearer with design, yet still someone has to create it. Fixed fee means either a very simple project (like another flashlight), or inflexible work conditions plus multiplied estimations, since nobody's willing to take risks when requirements change and the code gets rewritten. Good contractors won't multiply estimates; they'll rather explain why fixed cost is bad for both parties.
3. Know what to show and what to hide. Killer ideas may be hidden at the start, but there must be information for estimating the approximate scope. What's hidden musn't prevent the contractor from understanding the project.
4. Prepare for frequent conversations. A downside here is inability to discuss things in person. Yet there is Skype. There are dedicated project managers provided by companies. Then one should consider time zones and schedule of conversations, so that the contractor would be ready to respond 24/7.
The project owner must consider these pros and cons to choose the solution that fits their own business approach, ideas and goals. All else depends on subtleties of the project. Whichever way will be chosen, it must save time and money - the money that the project owner would spend tons more efficiently.