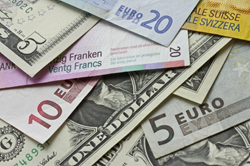 those planning for retirement are looking beyond their everyday banks and building societies when providing for their retirement
London, UK (PRWEB UK) 26 February 2014
According to a pensions report released by the Financial Conduct Authority (FCA) in January 2014, the British state pension system is flawed to such a degree that high street pension provisions of £17,700 equate to little more than a maximum of £1,101 per annum and the news has had many retirees looking into private investment options.
So as to realise some sort of financial reassurance during retirement, retirees are now advised to employ the professional services of an independent financial advisor who can offer pension planning guidance and help identify the most beneficial options available.
Whilst scrutinising the products and services of 25 suppliers, the FCA also found that around 17% of pension account balances could increase by as much as 10% if they were transferred to an alternative supplier.
But despite FCA findings, overall consumer self-confidence in their ability to secure a comfortable retirement remains low, with distrust and disinterest widening the divide between imminent retirees and a respectable level of regular pension income during retirement.
As opposed to a damaging and detrimental lack of advice, many financial experts suspect that public reluctance stems from a nationwide abundance of conflicting information, a theory seemingly supported by the FCA, who have demanded the removal of any substandard services offered.
So as to preserve industry integrity and investor protection, the regulation levels and small-scale rivalry that exists between pension providers will be the next focal points to be assessed and addressed.
Director of Operations David Retikin of Pryce Warner International Group commented:
"When providing for retirement, hundreds, perhaps thousands of pounds are literally at stake for more affluent investors looking to open a savings plan or pension plan, but for members of the general public whose incomes can be comparatively modest, the struggle to find a compatible plan provider continues. This suggests that individuals & couples approaching and planning for retirement are looking beyond their everyday banks and building societies when attempting to invest in their future and to provide for their retirement."
With quantitative easing, extended life expectancy and the low quality of many life insurance policies, recent HMRC inconsistency has contributed to consumer dissatisfaction throughout the marketplace. Transferring a pension can prove to be worrying and sometimes time-consuming, which could explain why pensioners are missing out on £1bn of savings, but beneficial options like overseas pensions are available.
Each year, the guaranteed income offered by poor performing annuities still attracts 400,000 buyers who prefer reassurance over increased income and the choice of other income producing investment plans. What of the alternative options to an annuity? A professionally managed diversified investment pension plan presents retirees with products that are historically proven to outperform annuities.
It is therefore possible to have increased retirement income whilst at the same time preserving assets to pass on to chosen beneficiaries. Annuities are not an attractive choice for retirement planning, particularly at this time when prevailing low interest rates are reducing investor returns. Investment diversification exists in the annuity market of course, but the aforementioned pension plans offer investors far more.
Despite the diversity of the UK annuity market, purveyors have undeniably benefitted more than consumers in recent years, which perhaps explains the escalating popularity of more tax-effective & better performing accounts such as the QROPS (Qualified Recognised Overseas Pension Scheme). These multi-currency, globally diversified accounts provide investment flexibility and asset management and are chosen by 10,000 British expats annually to simplify and enhance retirement.