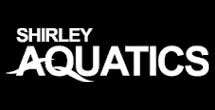 There's all kinds of features you can add to make it a truly unique environment.
Birmingham, West Midlands (PRWEB UK) 26 February 2014
A nano tank typically holds less than 40 gallons of water and have been widely regarded as a "plug and play" option for people looking to get into aquariums. However, despite their size, small tanks are unstable and require special treatment, as well as extra consideration when choosing which fish to populate them with.
Richard Cook, Managing Director at Shirley Aquatics said: "It's easy for beginners to get it wrong with the fish they select for their nano tanks.
"There's all kinds of features you can add to make it a truly unique environment, even with the full kits, but it's really important not to overstock the tank, which can be easily done in such a small space. This could be done with crustaceans, plant life and of course, fish."
The RSPCA recommends that when considering keeping any type of fish, you should allow 4.5 litres for each inch of full-grown fish.
"Nano tanks are a great way for you to observe smaller types of fish and how they interact with one another in a small, but perfectly formed environment. We can help advise you on which species to go for and how to look after them properly.
"Clown Fish are a popular choice for nano tanks due to their small size, but are notoriously territorial, so you really need to do your homework when looking at which fish you're putting them with," Mr Cook concluded.
The staff at Shirley Aquatics are experienced and highly skilled, offering impartial advice on how to create the perfect living environment for your fish and utilise the stunning features of a nano tank kit.
-Ends-
About Shirley Aquatics
Shirley Aquatics has been at the forefront of the pond and aquarium industry for over 70 years. Established in 1939 they are the first company to ever bring Japanese Koi Carp into the UK. The family run business is renowned for exceptional customer service and extensive product ranges. Over the last 6 years Shirley Aquatics has grown in size and character and now has one of the regions most reputable reptile departments.