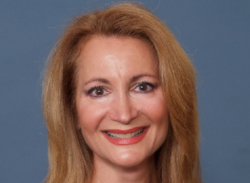 100 Top Psychics Revealed
Delray Beach, FL (PRWEB) February 27, 2014
Spirit Medium Laura, featured in the just published, "100 Top Psychics & Astrologers In America," suggests this book be considered part entertainment and part consumer education for those considering hiring a such a service.
Paulette Cooper, the author, states, "Readers will no longer have to choose someone from an advertisement, or from a so-called 'best' list on the Internet (where people paid to be included). There will no longer be a need to call a hotline, or visit a pseudo-psychic storefront on the street."
Paulette Cooper is a seasoned author of 19 books, and has written over 1000 articles for publications such as The New York Times and New York Magazine. She found Laura while doing research asking for referrals for inclusion.
Laura states, "I am very excited to have been selected. My values are the same as the author of this book. Being selected allows me to participate in an ethical communication protecting the consumer."
One of the consumer protection services Spirit Medium Laura offers her clients is twice weekly Live, Real and Raw evidential readings on The Virtual Seance radio show. This provides a potential client the ability to see the quality of the work before making a selection.
Details about the book, "100 Top Psychics & Astrologers In America," by Paulette Cooper, can be found at the book's official website.
About Spirit Medium Laura
Laura Mendelsohn, talking to spirit for over 30 years, has written 5 e-books, been highlighted in the media, filmed for TV and is host of The Virtual Seance, an Internet Radio & TV Show, providing LIVE, REAL & RAW Spirit Connections and Education.
For more information:
Contact: Laura Mendelsohn
Phone: (954) 465-7338
Web: http://www.SpiritMediumLaura.com