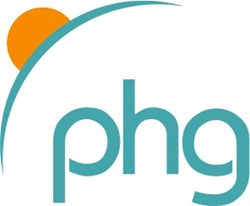 Having access to Anil's knowledge and expertise will help Performance Horizon Group extend our leadership position in this rapidly-growing market.
San Francisco (PRWEB) February 25, 2014
Performance Horizon Group (PHG), the leading provider of partnership performance marketing solutions for enterprises, today announced that technology industry veteran Anil Pereira has joined its board of advisors. Mr. Pereira founded and currently serves as Executive Chairman of Verious and is a senior advisor to a number of other fast-growing technology companies.
Mr. Pereira is a highly accomplished, well-respected marketing executive and Silicon Valley technology entrepreneur with nearly 25 years of startup and corporate experience who has helped to build highly scalable, global services companies and trusted brands. As a member of PHG's advisory board, Mr. Pereira will be providing the company with strategic guidance on a range of marketing, branding and business partnership initiatives.
"As a strategic technology partner to some of the world's biggest brands, we are turning enterprises into real time marketers like never before. Having access to Anil's knowledge and expertise will help PHG extend our leadership position in this rapidly-growing market," said Malcolm Cowley, CEO of Performance Horizon Group. "Anil's breadth of experience and deep understanding of direct marketers' shift toward globally centralized, real-time performance marketing platforms will prove invaluable."
Mr. Pereira previously spent six years as an executive at VeriSign where he headed Corporate Marketing, the flagship SSL business, and served as EVP & GM of the $300M Enterprise Division. Pereira was a member of the VeriSign IPO team and spearheaded a number of strategic alliances for the company. Prior to VeriSign, Pereira spent six years at American Express Company in a variety of consumer direct marketing and new product development roles, including Vice President of the Affinity Card Group and head of Direct Response Television. Most recently, in addition to founding Verious, he also founded DataSphere, a provider of performance marketing solutions to small businesses and large media companies.
"As a career direct marketer, I've witnessed firsthand the move toward performance marketing models, especially in the online world," said Pereira. "My experience in both Fortune 500 companies and Silicon Valley startups has given me good insight into the emerging demands from senior marketers for real-time capabilities. PHG's platform has proven itself to be the preferred global solution for brands and ad agencies to manage all of their partners and the company is poised to be a juggernaut in the partnership performance marketing category."
About Performance Horizon Group
Performance Horizon Group (PHG) operates a world-class platform that enables large brands and other consumer-facing enterprises to manage all of their online performance marketing partnerships, including seamless onboarding, real-time data capture and optimization, and settlement in virtually all currencies around the world. With offices in the U.S., U.K., and Australia, PHG supports its client's performance marketing strategies in over 100 countries. PHG is backed top-tier private investors including Greycroft and DN Capital. For further information visit http://www.performancehorizon.com, follow us @tweetphg and connect with us on Linkedin at http://www.linkedin.com/company/performance-horizon-group.