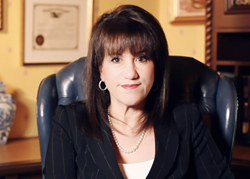 Philadelphia, PA (PRWEB) March 10, 2014
The U.S. Supreme Court has declined review of an appeals court decision to allow retrial in a murder case where the lower courts found that Virginia prosecutors hid exculpatory evidence and defied a federal judge in a death-penalty case (Wolfe v. Clark,_ S. Ct. _, 2014 WL 684075 (February 24, 2014)). Hope Lefeber, a leading federal criminal defense lawyer based out of Philadelphia, PA, discusses the impact of the Supreme Court's decision
The case, Wolfe v. Clarke, has had a long and complicated history since the murder was committed on March 15, 2001 (federal court case no. 2:05-cv-00432 in the Virginia Eastern District Court District). 819 F.Supp. 538 (E.D. Virginia 2011), 718 F. 3d 277 (4th Cir. 2012). According to the court documentation, after the murder, police promptly arrested Owen Barber, who was the suspected shooter. The police were convinced Barber was hired to kill by the defendant, Justin Michael Wolfe. The trial judge held that state officials withheld from Wolfe's defense team material that would have helped the defense impeach Barber's credibility.
The trial judge, in his written opinion, held that the prosecution "choreographed and coordinated witness testimony" to make it hide the relationship between Barber and the deceased and statements made by Barber, according to the trial judge's opinion. 819 F. Supp. 538 (E.D. Virginia 2011). The Fourth Circuit Court of Appeals affirmed the trial judge's opinion, but permitted a retrial which the defense contended violated the defendant's fifth and sixth amendment rights (718 F. 3d 277 (4th Cir. 2012)). The defense filed a petition for writ of certiorari, which was denied on February 24, 2014 (Wolfe v. Clark, _ S. Ct. _, 2014 WL 684075 (February 24, 2014)).
Under the "Brady Rule," set forth in Brady v. Maryland, 373 U.S. 83 (1963), state prosecutors had an absolute duty to disclose materially exculpatory evidence in the government's possession to the defense, according to Ms. Lefeber.
Lefeber, who has been practicing federal criminal law for more than 30 years and was chosen by the National Trial Lawyers as one of the top 100 trial lawyers in the United States.
About Hope C. Lefeber:
Hope C. Lefeber is a practicing federal criminal defense attorney and a member of Federal Bar Association. She is a graduate of the University of Pennsylvania, Rutgers University School of Law, and is a member of the National Association of Criminal Defense Lawyers. Ms. Lefeber specializes in white collar crimes, drug crimes and appeals and is the owner and Managing Member of her Philadelphia-based law firm, Hope C. Lefeber, LLC.