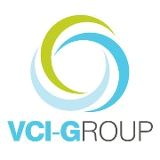 (PRWEB) February 27, 2014
The Visual Communication Industry Group, VCI-Group, will host the next VCIG Live! event on Thursday, March 4th at 1 p.m. ET. This interactive session will focus on Interoperability strategies and will address key end user issues, questions and strategies.
Join visual communications industry experts Jules Trono, President and CEO of Compass Business Solutions and VCIG President Toni Alonso for a discussion on visual communications interoperability. The panel will discuss the upcoming VCI-Group Certification program on Interoperability.
Visual communications has reached the tipping point. Toni Alonso says, "The use videoconferencing at work to communicate with other employees, our customers and business partners. Video apps are loaded on our mobile phones so we can use it when we are not at our desk or in the office. We surf internal and public web sites looking for instructional video clips or recordings of events that we missed." She goes on to say, "Now children use Facetime, Skype and GoogleTalk from their phones and tablets rather than making a phone call or text message, and even parents and grandparents are calling friends on video. So now that it is part of our day-to-day lives, how do we figure out what to use and when to use it?"
For the first time anywhere VCI-Group members are being offered a member exclusive opportunity-a Certification Course for Interoperability! This course will define the visual communications market, review the major players and their solutions, explain how cloud and mobility trends are affecting the market, and explore how visual communications integrates with voice for unified communications. This certification program has been designed specifically for VCI-Group members by one of our industry's foremost experts in visual communications, Compass Business Solutions. On Tuesday, March 4, 2014 VCIG Live! will feature a one-hour 'teaser' session providing a peek into what you can expect from this certification program.
This session will be sponsored and hosted by Zoom. To register visit: http://www.vci-group.org/events/vciglive.aspx. Attendance for VCI-Group members is free and a new user's membership is free for the first year.
VCI-Group is the knowledge-sharing community that influences the Visual Communications Industry and is a community comprised of 550+ end-users and vendors focused on videoconferencing, telepresence, Unified Communications and/or collaboration technology.
Membership consists of individuals from organizations that make visual communications purchasing decisions or recommendations and create implementation strategies, and/or support the technology.
The Visual Communications Industry Group (VCI-Group) is an independent, nonprofit organization dedicated to working to influence the development of Industry-based standards for multimedia collaboration technologies and applications, to improve industry products and services, and to facilitate the exchange of information among its members. http://www.vci-group.org