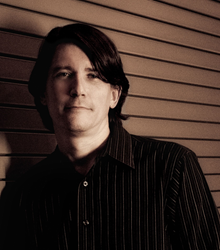 Consistent, content-rich loyalty programs are the key to maintaining and growing your customer base
Atlanta, Georgia (PRWEB) March 04, 2014
PossibleNOW, the leading provider of customer experience and enterprise preference management solutions, today announced that Chief Strategist Eric V. Holtzclaw will co-present with Nola Ogunyemi, Head of Customer Loyalty at Cross Country Home Services (CCHS), at Loyalty Expo 2014 in Orlando on March 18. CCHS is a leading provider of home management solutions including warranty products and maintenance plans and has worked with PossibleNOW to deliver effective, preference-based loyalty initiatives. Holtzclaw and Ogunyemi will discuss loyalty as a bridge to increased customer engagement featuring examples from CCHS's work with PossibleNOW.
"Now more than ever, consistent, content-rich loyalty programs are the key to maintaining and growing your customer base," said Holtzclaw. "And I can think of no better example of what is possible through loyalty than Cross Country Home Services. I'm excited to present with Nola and share what we've learned through our collaboration on customer engagement strategies."
Holtzclaw and Ogunyemi will lead a presentation entitled "Loyalty's Growing Role in Maintaining Customer Relationships." Session highlights will include an overview of new government regulations (including TCPA), tips on how to use loyalty programs to engage customers and techniques for understanding what content customers prefer. In addition to research and methodology, the presentation will include real-world examples from CCHS's loyalty programming with PossibleNOW.
Presented by Loyalty 360, the 7th annual Loyalty Expo 2014 will take place March 17-19 at the Hyatt Regency Grand Cypress in Orlando, Florida. Loyalty Expo 2014 offers customer-driven, best practice-focused content through interactive sessions, marketer-only roundtables and cocktail receptions. Click here to view details on the presentation and here for an overview of the event.
About PossibleNOW
PossibleNOW, headquartered near Atlanta, Georgia, enables businesses to build lasting, profitable relationships with customers, partners and employees through preference management technology. MyPreferences®, our enterprise preference management platform, empowers companies to listen to and learn from their customers through the active collection and management of preferences such as product interest, channel preference and frequency of communication. MyPreferences easily integrates into existing applications such as CRMs and marketing databases. The MyPreferences platform's flexibility, security and compliance protections make it ideal for serving as the central repository for customer data inside the enterprise and for minimizing regulatory compliance risk.
For more information, call (800) 585-4888 or (770) 255-1020, e-mail info(at)possiblenow(dot)com or visit http://www.possiblenow.com.
###