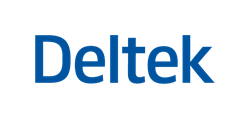 What sets Deltek apart is our dynamic culture and dedication to creating a great place to work for our employees... we are thrilled to be recognized by Achievers
Herndon, VA (PRWEB) February 25, 2014
Deltek recently announced that it was recognized as one of the Achievers 50 Most Engaged Workplaces™ in the United States. This annual award recognizes top employers that display leadership and innovation in engaging employees at their workplaces.
"The Achievers 50 Most Engaged Workplaces™ understand that employee engagement is not just a buzz word, but that engaged employees provide businesses with a unique competitive advantage. Companies that focus on employee success have better engagement and alignment with business objectives and company values," said Achievers CEO, Patrick D. Quirk. "These companies serve as role models for other businesses to engage their own employees and build success."
The Achievers 50 Most Engaged Workplaces™ Awards panel of judges evaluated each applicant based on the Eight Elements of Employee Engagement™: Communication, Leadership, Culture, Rewards & Recognition, Professional & Personal Growth, Accountability & Performance, Vision & Values and Corporate Social Responsibility. The panel of 14 judges included various academics and thought leaders on employee engagement, and included representation from organizations such as the Society for Human Resource Management (SHRM), Human Resources Professionals Association (HRPA), and Human Capital Institute (HCI) and Northern California HR Association.
"What sets Deltek apart is our dynamic culture and dedication to creating a great place to work for our employees, so we are thrilled to be recognized by Achievers for this award. We believe in hiring the industry's very best people and then providing them with a rich environment to develop their talents and abilities, and our success doing this is evident by our high level of employee engagement," said Mike Corkery, President & CEO at Deltek. "Our employees are the best in the business and play a critical role in working with our customers to make them successful. I am honored to accept this award on behalf of our entire global team."
Deltek will be honored alongside other recipients of the Achievers 50 Most Engaged Workplaces™ Award at the awards gala on April 2, 2014 in San Francisco, California.
Tweet this: Congrats to @Deltek and all 50 Most Engaged Workplaces! #Achievers50 http://tribl.io/163ac8
About Achievers
Achievers delivers the only true cloud-based Employee Success Platform™ that enables remarkable business success. Designed specifically to meet the complex needs of today's changing, modern workplace, it is the most engaging software specifically designed to engage, align and recognize employees. It is software employees love to use every day in over 110 countries. Achievers is a privately held company headquartered in San Francisco. Learn how your company can change the world works at http://www.achievers.com.
About Deltek
Deltek is the leading global provider of enterprise software and information solutions for professional services firms and government contractors. For decades, we have delivered actionable insight that empowers our customers to unlock their business potential. 16,000 organizations and 2 million users in over 80 countries around the world rely on Deltek to research and identify opportunities, win new business, optimize resources, streamline operations, and deliver more profitable projects. Deltek – Know more. Do more.® http://www.deltek.com
Follow us on Twitter @Deltek or fan us on Facebook at http://www.facebook.com/deltekinc.