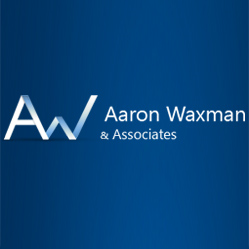 We do not get paid until your case settles.
Toronto, Ontario (PRWEB) February 25, 2014
On February 27, 2014, the second reading of Bill 67, known as the "PTSD Bill" is taking place at Queen's Park.
MPP Cheri DiNovo introduced this bill, the Workplace Safety and Insurance Amendment Act (PTSD) 2013.
Dinovo proposed this Bill as "presumptive" legislation to make it possible for first-line responders to claim benefits as a result of post-traumatic stress from their jobs. This would mean that police, firefighters and paramedics would no longer be required to prove that their job caused them to have PTSD, but it would be assumed, due to the nature of their work.
Ms. DiNovo is asking for public support on February 27, 2014 at Queen's Park at 1 p.m. for the second reading of this Bill.
First-responders are exposed to traumatic events regularly. For some, this exposure can lead to post-traumatic stress disorder. First-responders protect communities and must be supported in return.
First-responders are able to seek help from the Tema Conter Memorial Trust (TEMA) an organization that provides peer and psychological support to Canada's first responders and public safety organizations (paramedics, firefighters, police, RCMP, military personnel).
Aaron Waxman and Associates, the well-known, experienced Toronto long-term disability firm is a generous supporter of the Tema Conter Memorial Trust (TEMA).
About Aaron Waxman and Associates:
Aaron Waxman and Associates is a Toronto based long-term disability firm, servicing the GTA and many areas of Ontario. Our focus is, and has always been helping injured persons and people whose claims have been denied by insurance companies. We do not do any work for insurance companies.
If your claim for long-term disability benefits has been denied, or if you have a question about a long-term disability matter, contact the legal team at Aaron Waxman and Associates for a free, no obligation consultation.
We do not get paid until your case settles. Visit our website for further information at http://www.awaxmanlaw.ca.
Contact:
Aaron Waxman