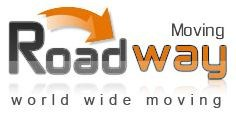 Not only do the new trucks look great, but they also lessen the company's impact on the environment
New York,NY (PRWEB) February 27, 2014
Roadway Moving & Storage, a New York City moving company, has acquired a new fleet of Volvo trucks. The three new top-of-the line 2015 trucks are even more energy efficient than previous models.
"Not only do the new trucks look great, but they also lessen the company's impact on the environment," said Jeffrey Cadwallader, spokesman for Roadway Moving & Storage.
All of Roadway's trucks are in compliance with EPA emissions standards and run on biodiesel fuel. According to the EPA's 2010 Renewable Fuel Standards Program Regulatory Impact Analysis, biodiesel fuel usage results in a reduction of greenhouse gases compared to petroleum diesel usage. Roadway's new trucks are equipped with auxiliary power units, which provide energy for a number of functions, such as lifting gates, so the trucks do not have to be idling.
The new trucks are just one example of Roadway's long term commitment to becoming an environmentally-friendly company.
Another way the New York City moving company is reducing its impact on the environment is by going paperless. Roadway sends, signs and stores documents electronically through DocuSign, and customers are also encouraged to opt to receive emails instead of printed documents.
The company also recently introduced an eco-friendly alternative to cardboard packing containers. The new eco-friendly containers are reusable and take up less space than traditional containers.
"We're always looking for new ways to become a greener company," said Cadwallader. "We love getting feedback from our community on new ways we can make a difference."
More information on how Roadway is minimizing its impacts on the environment can be seen at the company's blog.
About Roadway Moving & Storage:
Located in New York City, Roadway Moving & Storage specializes in corporate and household relocations. While the company offers long-distance and international moving services, its primary focus is on the New York City and Long Island communities.
Roadway Moving & Storage provides free in-home estimates and offers a variety of other moving services, including packing, unpacking, box delivery, crating, storage, carpentry and cleaning. For more information or to set up an appointment for a free quote, please visit http://www.roadwaymoving.com.