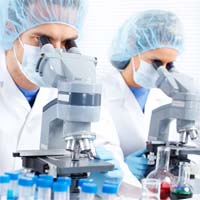 Diabetics have similar stage distribution regardless of pioglitazone (Actos) use.
Raleigh, NC (PRWEB) March 05, 2014
A new published study of patients who had their bladders removed because of cancer suggests that the drug Actos may not have much effect on the growth and extent of cancer.
As Cancer Monthly reports, the study, published in BMC Urology, examined the cases of 204 surgical patients at one hospital between April 2005 and October 2011. Sixteen percent of the patients were diabetic and 27.3% of those diabetic patients had been prescribed Actos. These patients had taken the drug for a median of 14 months.
Actos has been associated with an increased risk of bladder cancer in diabetic patients but, to date, no other studies have examined whether taking Actos causes the cancer to grow or spread differently. Staging of cancer, which is done in part by examining the pathology of the tissue removed during surgery, has to do with the size and extent of the primary tumor, whether or not it has spread to nearby lymph nodes, and whether it has metastasized (spread) to other parts of the body.
In the current study, researchers focused on the pathology of the primary bladder tumors. Overall, the diabetic patients tended to have more advanced bladder cancer than the non-diabetic patients. Of the diabetics, the patients on Actos had slightly higher rates of T2 and T3 cancers than did the non-Actos users. But the researchers conclude that the differences were not large enough to be significant.
"Diabetics have similar stage distribution regardless of pioglitazone (Actos) use," they write. "Lmph node metastases rates and cancer specific death were similar across all groups." Seventy-five percent of the diabetic Actos users died of their disease. The rate was 58.3% in diabetic non-Actos users and 60.3% in non-diabetics. The team concludes that additional studies are needed to "better characterize" the relationship between Actos use and bladder cancer pathology.
Actos is in a class of diabetes drugs called thiazolidinediones. Before the risk of bladder cancer with Actos was discovered, it was one of the best-selling diabetes drugs in the US. The original article appears in BMC Urology. (Romero, V, et al, "Pathology of bladder cancer among diabetic patients undergoing radical cystectomy with a history of pioglitazone (Actos) use", January 25, 2014, BMC Urology, Epub ahead of print, http://www.ncbi.nlm.nih.gov/pubmed/24461081)
For over ten years, Cancer Monthly has been the only centralized source of cancer treatment results. Patients can see the actual survival rate, quality-of-life indicators, and other key data for approximately 1,500 different cancer treatments. Cancer Monthly provides timely and ground-breaking news on the causes, diagnoses and treatments of the most common cancers including Bladder, Brain, Breast, Colon, Kidney (Renal), Liver, Lung (NSCLC), Ovarian, Prostate and Rectal Cancers, Melanoma, Mesothelioma, and Non-Hodgkin's Lymphoma. Written for patients and their loved ones, Cancer Monthly helps families make more informed treatment decisions.