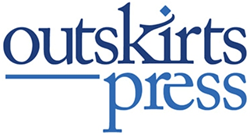 Outskirts Press, the fastest-growing full-service self-publishing and book marketing company today announced its top ten titles for January.
Denver, CO (PRWEB) February 25, 2014
Alphabetically, its ten best performing self-published books for January were:

College is Yours 2.0 by Patrick J. O'Connor Ph.D
The C.O.R.E. Journey by Dianna Wright, Ph.D.
Cultivate A Creative Mind by Simon Silva
Daily We Seek You by Jane McConnell, O.S.F.
Ginny's Adventures by Mark F. Gomolski
Purpose by Brent Gallagher
Romancing the Beautiful Divine by Mildred M. Stokes
Tales From the Dry Side by Christine Molloy
Who's the Slow Learner? by Sandra Assimotos McElwee
Words from Tatay by Reynaldo T. Lataquin and L. Lourella L. Cruz
All these books, and other Outskirts Press titles, are available from all major online retailers like Amazon, Barnes & Noble, Powells, Books A Million, and others, plus conveniently from the Outskirts Press Direct bookstore at http://outskirtspress.com/bookstore for discounts ranging from 10%-55%.
About Outskirts Press, Inc.
Outskirts Press offers high-quality, full-service self-publishing and book marketing services for writers and professionals who are seeking a cost-effective, fast, and flexible way to publish and distribute their books worldwide while retaining 100% of their rights, 100% of their profits, and 100% of the creative control. http://www.outskirtspress.com.