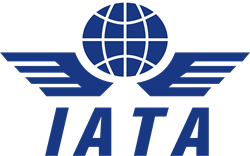 Los Angeles, CA (PRWEB) February 25, 2014
Igor Pasternak, CEO of Aeroscraft Corporation (Aeros) and Chief Engineer of the Aeroscraft, will speak during the Industry Trends track, and again as part of Closing Plenary Session at the World Cargo Symposium next month in Los Angeles.
Mr. Pasternak joins the lineup of speakers from air freight and logistics leaders including American Airlines, FedEx Corporation, Boeing, Cathay Pacific, HP, Intel, Novartis, UPS Supply Chain Solutions and MIT, among many others. Mr. Pasternak will contribute to the industry trends focus of the convention, which will broadly address innovation and investment required for sustainable growth, while examining the role of trade liberalization in increasing air cargo competitiveness. Trend discussions will address fundamental shifts in the airfreight industry, upcoming challenges and opportunities for high-capacity aircraft on direct routes, optimized and sophisticated supply chains, technology enhancements, new business strategies and economic headwinds.
Mr. Pasternak's presentation remarks are titled: 'Aeroscraft: Delivering Game-Changing Innovation for Global Cargo Logistics. Pasternak will provide an overview of how the Aeroscraft will help sustain and support growth in the air cargo industry and eliminate the need for significant infrastructure development in certain scenarios, as well as how it will lower operating costs, sustaining costs and environmental footprint when compared to currently available alternatives. He is also expected to update audiences on Aeroscraft fleet development activities and emerging partnerships, which are being undertaken in conjunction with efforts to support fleet development capital requirements. Pasternak will also be discussing the need for Aeroscraft technology as an enabling solution in 21st Century transport logistics, establishing new delivery alternatives in project and general cargo—and may expand business opportunities for global leaders in transport logistics. Pasternak will also address at the closing plenary drivers of innovation in 21st Century transport logistics, establishing and stimulating an innovation culture, as well as user-driven innovations in traditional LTA technology like 'fly-by-wire.'
The 8th World Cargo Symposium will be held March 11-13 in Los Angeles, and will compromise a full day plenary on 11 March, two-day tracks and a Closing Plenary on 13 March. The symposium will also host the Cargo Executive Summit (CES) that unites leaders from across the Supply Chain Worldwide to discuss and stimulate initiatives that will drive significant industry benefits. The International Air Transport Association (IATA) is the trade association for the world's airlines, representing some 240 airlines or 84% of total air traffic, and supports areas of global aviation activity helping to formulate industry policy on critical aviation issues. For more information and the conference agenda, please visit the event site here: http://www.iata.org/events/wcs/
Igor Pasternak is one of the world's leading experts in the design and construction of FAA-certified airships. He has developed extensive experience in program and project management, as well as in the R&D, design, system integration, manufacturing, testing, and certification activities in the areas of conventional airships, transport category hybrid airships, aerostats, and High Altitude Airships (HAA).
Pasternak is the architect of the Aeroscraft, the world's first rigid-hull, variable-buoyancy air vehicle with true vertical take-off and landing capability at maximum payload, while operating without external ballast. Pasternak designed the Aeroscraft to efficiently lift and transport massive freight cargoes over vast distances, offering the U.S. military and global industry a flexible and cost-effective solution for transporting project and general cargo rapidly and securely across urban, remote, and ecologically sensitive areas. Media interested in scheduling interviews should contact PR for assistance at media@aeroscraft.com (or below; potential investors interested in accessing the Offering Memorandum can do so at http://www.aeroscraft.com/investors).
The Aeroscraft will solve current logistical problems through its vertical take-off and landing (VTOL) capability when moving project cargo, and ability to transport ISO containers vertically while delivering global reach. Project cargo generally describes large, heavy, high-value or project-critical pieces of equipment, including modular components which require disassembly and reassembly after delivery. Poised to enhance the air transportation industry, the Aeroscraft will deliver opportunities for commerce, humanity and ecology by accessing remote locations with less impact through this new VTOL cargo delivery capability that eliminates infrastructure development requirements.
The proof-of-design technology demonstration vehicle for the Aeroscraft was successful in establishing its internal variable buoyancy technology in January 2013, known as COSH or control-of-static-heaviness, and the advanced prototype demonstrated integration of this key technology with other innovative sub-systems during flight operations in the fall of last year. The demonstration of technological maturity now leads Aeros into fleet development for two configurations of the innovative aircraft this decade, a smaller 66-ton capacity vehicle (ML866), and a larger 250- ton capacity vehicle (ML868). The smaller ML866 will have an impressive cargo volume of 264,000 cubic feet, while the larger ML866 will have a cargo volume exceeding one million cubic feet.
Aeros initial fleet will comprise 22 vehicles capable of vertically airlifting cargo (VTOL), with the first scheduled to enter operation in 2016. The 66-ton capacity ML866 will have a range of up to 3,100 miles, while the 250-ton ML868's range will exceed 6,000 miles. This fleet will operate on a fleet access model, providing client services including aircraft, crew, maintenance, and insurance.
About the Aeroscraft: An Aeroscraft is a new type of Rigid Variable Buoyancy Air Vehicle, designed to control lift in all stages of air or ground operations, including the ability to off-load heavy payloads without the need to re-ballast. For the first time in history, an aircraft has been designed to control and adjust buoyant and dynamic lift, creating a new paradigm for global air transportation and logistics. Poised to enhance the air transportation industry, the Aeroscraft will deliver opportunities for business and consumers globally through access to remote locations and by new VTOL cargo delivery capabilities. The key features of the Aeroscraft include a rigid structure, vertical takeoff and landing, and operational abilities at low speed, in hover, and from unprepared surfaces.
About Aeros: Founded 27 years ago in the U.S., the Aeroscraft Corporation (Aeros) has grown from a small aerostat production manufacturer to a leading FAA-certified airship producer and R&D firm for the aerospace industry. Aeros has achieved multiple FAA airship type certificates and operates with an FAA Production Certificate, while featuring a product line that includes advanced airships and tethered aerostats utilized in commercial and government applications throughout the world. Learn more at http://www.aeroscraft.com.
Aeros has recently announced a private offering for investors to support aeroscraft fleet development capital requirements. This can offer investors a rewarding opportunity to participate in the aeroscraft's development and growth. execution of this plan is not without risk, and the offering can only be made to accredited investors at this time. For more info about Aeros' private offering, please visit http://www.aeroscraft.com/investors.