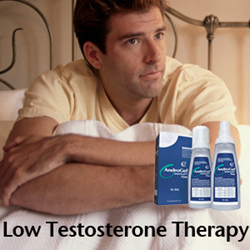 If you have experienced side-effects from Low Testosterone Therapy Treatment contact Wright & Schulte LLC for a Free Legal Consultation at yourlegalhelp.com or by calling 1-800-399-0795.
New York, NY (PRWEB) February 25, 2014
A testosterone treatment lawsuit page has been launched by Wright & Schulte LLC to provide consumers with the most current information regarding the serious side effects potentially associated with prescription testosterone treatments such as AndroGel, as well as the mounting litigation of testosterone therapy lawsuits. The law firm in now offering free legal evaluations to men who suffered heart attacks, strokes and other potentially deadly cardiovascular side effects, allegedly due to their use of prescription testosterone therapy. According to the Associated Press some of the drugs used in Low T therapy include:

AndroGel
Androderm
Axirom
Fortesta
Aveed
On January 31, 2014, the U.S. Food & Drug Administration (FDA) announced it was reviewing the safety of the above medications, after two studies indicated the drugs might increase the risk of heart attacks, strokes and death in older men or men with pre-existing heart problems. One study, which involved 8,000 men treated by Veterans Administration linked testosterone therapy to a nearly 30% increased risk of heart attack stroke and death. The second study reported an increased risk of heart attack in older men, as well as in younger men with pre-existing heart disease, who underwent testosterone therapy.
[hosted.ap.org/dynamic/stories/U/US_TESTOSTERONE_RISKS_FDA_PETITION?SITE=AP&SECTION=HOME&TEMPLATE=DEFAULT, February 25, 2014]
[fda.gov/Drugs/DrugSafety/ucm383904.htm, January 31, 2014]
The FDA has approved prescription testosterone therapies for the treatment of low testosterone levels in men that are caused by a related medical condition. According to a Bloomberg News report, the use of prescription testosterone therapies grew more than fivefold to 5.3 million men in between 2000 and 2011.
[bloomberg.com/news/2014-02-05/abbott-labs-sued-by-five-men-claiming-androgel-injuries.html, Bloomberg, February 5, 2014]
According to a February 5th report from the Indiana Business Journal, four testosterone therapy lawsuits were recently filed in federal court in Illinois against the manufacturers of AndroGel. All four lawsuits were filed on behalf of men between the ages of 50 and 63 who claim to have suffered heart attacks and/or heart failure due to their use of the drug. Among other things, the lawsuits accuse Abbot Laboratories and AbbieVie, Inc. of concealing knowledge that AndroGel had a "serious propensity" to harm. They further allege that the defendants "deceived potential AndroGel users by relaying positive information through the press, including testimonials from retired professional athletes." Finally, the complaints claim that these marketing tactics led to many patients being prescribed testosterone therapy, despite having normal levels of the hormone. (Aurecchia v. AbbVie Inc., 14-cv-00772; Benn v. AbbVie, 14-cv-00774; Gallagher v. AbbVie Inc., 14-cv-00776; Marino v. AbbVie Inc., 14-cv-00777 and Myers v. AbbVie Inc., 14- cv-00780; U.S. District Court, Northern District of Illinois)
[ibj.com/testosterone-replacement-rival-of-lillys-axiron-draws-lawsuits/PARAMS/article/46005, IBJ.com, February 5, 2014]
The attorneys of Wright & Schulte LLC believe that additional testosterone treatment lawsuits involving similar allegations will be filed against the manufacturers of these drugs in the coming months. The Firm is offering free, no-obligation legal reviews to testosterone treatment patients who suffered serious and life-threatening cardiovascular events that may be linked to their use of AndroGel or similar medication. To learn more, or to arrange for a free legal consultation with an attorney at Wright & Schulte LLC, please visit yourlegalhelp.com.
We encourage you to visit our webpage for further information and current news on low testosterone treatment side effects.
About Wright & Schulte LLC
Wright & Schulte LLC, an experienced personal injury firm, is dedicated to the belief that America's legal system should work for the people. Every day, the attorneys of Wright & Schulte LLC stand up for the rights of people who have been injured or wronged and fight tirelessly to ensure that even the world's most powerful corporations take responsibility for their actions. If you're looking for a law firm that will guarantee the aggressive and personal representation you deserve, please do not hesitate to contact Wright & Schulte LLC today. Free testosterone therapy lawsuit case evaluations are available through yourlegalhelp.com or by calling 1-800-399-0795.
Contact:
Wright & Schulte LLC
1-800-399-0795
http://www.yourlegalhelp.com