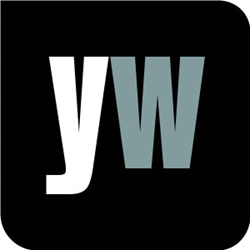 London, UK (PRWEB UK) 28 February 2014
Volunteers braved rough weather to plant a fruit hedge for school children and the community, Your Local Guardian reported February 20th. The article, "Volunteers brave weather to plant school fruit hedge," noted that Merton's Tree Wardens – with volunteers from London's Wildlife Trust, Sustainable Merton and Abundance – rooted apple, cherry and damson as part of a fruit hedge at Stanford Primary School. Jane Plant, a volunteer at the Tree Warden Group Merton, commented, 'It was a bit wild – we had every sort of weather you could experience, but we knew we were going to be challenged so the volunteers got on with it.' (http://tinyurl.com/kydgaxg)
With this in mind, Yourwellness Magazine warned readers about fruits that are less healthy than they seem. According to Yourwellness Magazine, 'You can't go wrong with fruit, right? No matter what you choose, it will benefit your wellness and wellbeing. That is true to an extent, but you do actually have to be careful about your choice of fruit, because they are not all created equal. If you are on a diet, then reaching for fruit rather than baked goods, sweets or crisps is always a healthier choice. It's just useful to be aware that there is a scale with fruit, as with anything else and that some types of fruit are best consumed in moderation.' (http://www.yourwellness.com/2014/02/warning-fruits-actually-good/#sthash.npgTDZcU.dpuf)
Yourwellness Magazine looked at four fruits in more detail:
1. Grapes. These are one of the biggest culprits in the fruit world when it comes to sugar overload, so consumption should be limited to around 10 or 12 at a time.
2. Raisins: Of course, raisins are the dried version of grapes and these have even more sugar than their fresh counterpart. Dried fruits in general actually contain a lot of sugar, especially things like pineapple, banana, cherries and figs, as this helps them to retain the flavour that is lost during the process of dehydration.
3. Apples and Oranges: These fruits are better, as they are packed full of vitamins and also contain lots of water for hydration.
To find out more, visit the gateway to living well at http://www.yourwellness.com.