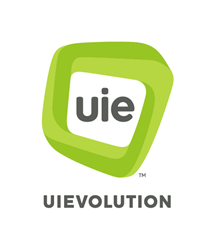 UIEvolution's experience, forward thinking and cross-platform development strategy continues to match our overall goal of safely enhancing the driving experience of all Toyota customers.
Seattle, Wash (PRWEB) February 25, 2014
UIEvolution, Inc., a global leader in connected screen solutions, announced it has been selected by Toyota Motor Corporation Australia Ltd. (TMCA) to power Toyota Link, a state-of-the-art infotainment system that provides a hands-free solution for connective technology in selected Toyota vehicles. The extended partnership between the two companies allows TMCA to provide their customers with the ability to access content from a Bluetooth connected smartphone directly from the vehicle's main head unit, minimizing driver distraction ensuring content can be accessed safely and easily.
With this extended partnership, Toyota Link is now powered by UIEvolution's UIEngine, an innovative middleware client that creates a simplified, connected native app experience on more screens and platforms. Drivers can access and manage vehicle and safety information, select third party apps and their own entertainment directly from the head unit screen.
"We are pleased to extend our partnership with UIEvolution to power Toyota Link," said Neal Daniel, Manager of Connected Mobility & ITS at Toyota Australia. "Their experience, forward thinking and cross-platform development strategy continues to match our overall goal of safely enhancing the driving experience of all Toyota customers. UIEvolution's end-to-end suite of automotive products do just that: safely connect drivers and their cars to mobile applications and services."
Toyota Link's connective technology provides access to Local Search, Destination Download, Fuel Finder, Weather, and Toyota Help from the head unit through smart phones connected via Bluetooth. Toyota Link is available on selected Toyota vehicles and is compatible with a large range of iPhones and Android smartphones.
"We are honored to expand our partnership with TMCA and commend their commitment to improving the driving experience by delivering enhanced connectivity and live assistance to the vehicle," said Chris Ruff, CEO and President of UIEvolution. "Our UIEngine platform allows Toyota Link users to keep their hands safely on the wheel while being able to access information and navigation services that are important to drivers while on the road. We value the strategic partnership we have with TMCA and we look forward to helping them deliver even greater products to market."
"Toyota Link was designed as a platform for continuous innovation," said Koji Hosaka, President of UIEvolution Japan, GM of Automotive Business. "We look forward to working with Toyota to continue connectivity of the Toyota Link mobile application service and feature set, enabling enhanced connectivity and interaction between the mobile device and vehicle. Our continued partnership with TMCA continues to give Toyota customers the freedom to seamlessly enjoy personalized services and a fully connected experience in the car."
UIEngine continues to be widely adopted by many of the world's largest automotive, infotainment, OEM and Tier 1 manufacturers including Toyota, Lexus, DENSO and more.
About UIEvolution
UIEvolution is the leading mobile solutions provider for Fortune 1000 companies. We help companies take full advantage of connected screens by extending their brands, delivering their unique business objectives, and ensuring that the devices that create the mobile lifestyles of their customers are joined in a continuous thread – smartphones, tablets, smart TVs, and automotive applications. UIEvolution combines world-class consultative services and deep industry knowledge with the proven UIEngine & Evolution Platform. Headquartered in Seattle with offices in Tokyo and Honolulu, UIEvolution has a 13-year track record with clients like Toyota, AT&T, Microsoft, Disney, Princess Cruises, Samsung, DENSO, Fujitsu TEN and NTT.
Visit online: http://www.uievolution.com. Follow on Twitter: @UIEvolution.