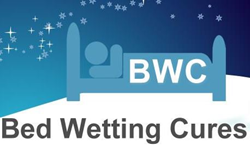 Understanding bed wetting is the best hope for seeing dry nights in your child's future.
(PRWEB) February 28, 2014
Bed wetting is a common problem that affects families everywhere. It can be easy to get frustrated with a child's bed wetting, especially after a child reaches a certain age. There are many methods and treatment options for bed wetting. One very popular option is a bed wetting alarm.
But what types of alarms are on the market and which perform best? Now, a leading resource website is taking an in-depth look at bed wetting alarms that pulls no punches.
"Understanding bed wetting is the best hope for seeing dry nights in your child's future," said BedWettingCures.com spokesman Phil Jennings. "It's important to understand that bed wetting is a natural part of growing up and many children learn to control their bladders before the age of 8. Yet for plenty of children, it may take a little longer."
A bed wetting alarm is a device that will wake up a child if they begin to wet the bed. A moisture sensor is attached to child's pajamas as well as an alarm. The alarm is designed to help the child use the restroom and prevent them from wetting the bed.
Jennings explains that there are many benefits associated with a bed wetting alarm, the biggest of which being that they are a natural alternative to costly medication. However, Jennings says there are also some potential drawbacks to bed wetting alarms that all parents must know about.
"Just like each child, each and every case of enuresis is different and should be treated as such," said Jennings. "We've spent a great amount of time researching the bed wetting alarms on the market and we want all parents to be educated."
For more information and reviews of bed wetting alarms, or for resources and enuresis treatment options, please visit BedWettingCures.com today.