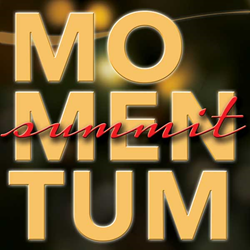 The Momentum Summit is about more than just new strategies and ideas. It will introduce a whole new paradigm for churches to reach the next generation and thrive in a new economy. - Don Mahoney, Award-Winning Church Architect
(PRWEB) February 27, 2014
Building God's Way (BGW), a nationwide church architect and builder network that provides a broad range of solutions to Christian ministries, will kick off their spring seminar series, called "Momentum Summit", with 2 events in the South. The first event of 2014 will take place on Tuesday, March 11 at Alive Wesleyan Church in Central, SC and the seminar team will then move on to North River Church of Christ in Marietta, GA on Thursday, March 13. The free seminar and luncheons will feature presentations by authors and leading experts in the areas of church health, facilities and funding.
Churches and other non-profits are facing ever-increasing financial challenges to sustaining their ministries. New economic realities and generational changes in charitable giving are threatening their very existence. The Momentum Summit will introduce new paradigms to transform the way ministry leaders think about how their facilities are used, how they reach the next generation and how they operate in a new economy. 
Featured speakers for the seminars in South Carolina and Georgia will include:
Don Mahoney - An award-winning church architect with one of the most extensive backgrounds in church, school and performing arts design in America, Don has led the design of prominent ministry facilities all across the U.S. throughout a 28-year career. He has become a recognized leader in the field of faith-based architecture and has been recognized with a number of national design awards, including multiple WFX Solomon Awards for Best Church Architect, Best Church Design, Best Special Project and Best Digital Church.  Don is also a recipient of the LCEF Arts & Architecture Award for Best Liturgical Design. Don will share some unique and innovative design strategies to help ministries address the generational, cultural and economic challenges they are facing today.
Terry Bates - The Senior Pastor of OKC Faith Church in Oklahoma City and author of the book "Positioning Your Church", Terry has led OKC Faith and two other churches to incredible turnaround growth during his 30 years of ministry. He has coached and trained hundreds of church leaders around the world on the principles of his book and served as a trainer for Dr. John Maxwell's "Million Leader Mandate," in which he was involved in training over 250,000 church leaders.  Terry is also an expert capital campaign consultant and has worked with churches nationwide to successfully raise funds utilizing a revolutionary approach called "Hearing from God."
Tobias Harrison - An audio/video expert with an extensive background in studio and live event production, Tobias has worked with national recording artists and popular performers across the United States. Being an operator in many churches over the years along with being a live production company owner, Tobias has the ability to bring worship experience to another level. Tobias will share a turn-key solution for the most high-tech and cost-effective worship technology package.
Guest speakers from the host churches will share how they cast a compelling vision to their congregations regarding facility expansion or renovation and how they were able to maintain internal momentum throughout the process.
The events will be co-hosted by BGW's exclusive church builder partners in South Carolina and Georgia.  Clayton Construction Company, the general contractor for the Alive Wesleyan Church project, will co-host the March 11 event in Central, SC.  Clayton Vice President Todd Horne will share about the broad range of services available to churches through the BGW network.  The March 13 event in Marietta, GA will be co-hosted by American Commercial Builders, the general contractor for the North River Church of Christ project.  President Sid Howell will speak to the attendees and share some keys to church building success.
For more information or to register for the Momentum Summit, call 866-249-8484 or visit the BGW seminar web page.
About Building God's Way - BGW has become a recognized leader in ministry design and construction through its extensive experience in working with hundreds of churches, Christian schools and colleges across the U.S. BGW's trademark programs based on Biblical stewardship and ministry on the construction job site have set them apart from other church builders and includes an unparalleled network of services, including church design, church building, church growth coaching, vision casting, capital fundraising, non-profit development, financial solutions, worship technology, mobile solutions and more. For more information about BGW, call 800-552-7137 or visit the BGW web site.