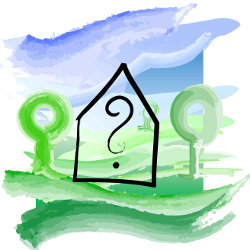 The past few weeks, our clients have been calling to ask us what qualified mortgages, or QMs, mean for their upcoming relocations. What follows is TRC's new guide.
Milwaukee, WI (PRWEB) March 06, 2014
Relocation comes with a lengthy to-do list and its own lingo. Last month, two new words were added to the language of relocation – qualified mortgages – the new rules that now govern who gets approved for a loan and who doesn't.
"The past few weeks, our clients have been calling to ask us what qualified mortgages, or QMs, mean for their upcoming relocations," says Jerry Funaro, CRP, GMS-T for TRC Global Solutions, Inc. "We decided to develop a primer on QMs, so after we explain the basics, they will also have the facts in writing." What follows is TRC's new guide.
The new act
The 2010 Dodd-Frank Wall Street Reform and Consumer Protection Act created the Consumer Financial Protection Bureau, which wrote the newly enacted rules on what constitutes a "qualified" mortgage. For a mortgage to be a qualified mortgage, lenders must now assess income, assets, credit history, other debt obligations and employment status. If lenders do not follow through on these evaluations, borrowers who cannot make their mortgage payments can contest foreclosures on the grounds that the lenders did not properly judge their financial standings and risk.
The QM protection
QMs offer lenders additional protection against litigation. In a QM mortgage, borrowers cannot spend more than 43 percent of their monthly pre-tax income on all debt – and that includes a home mortgage, minimum credit card payments and car loans. Borrowers will need to prove assets and income through pay stubs, bank statement and income tax returns, which may prove problematic for the self-employed.
What's not allowed?
When it comes to QMs, gone are the days of no-documentation loans, 40-year or interest-only mortgages, balloon payments, option loans that made it OK for a borrower to pay less each month than the original monthly payments, or the dangerous negative amortization loans in which the principal balance grew each month because the monthly payments were set low enough to make them affordable. In addition, fees and points can't exceed 3 percent for loans greater than $100,000.
What about non-QM loans?
It's important to note that not all loans will be QM loans. Lenders are free to offer non-QM loans, such as interest-only loans, to qualified borrowers; they just waive the protections that QMs offer for the non-QM loans made. Many lenders will offer both QM and non-QM loans, to serve a varied pool of buyers. Some mortgage products that would be inappropriate for buyers who are narrowly qualifying for a mortgage might be appropriate options for more affluent, financially secure buyers. Some lenders, though, will opt to offer only QM mortgages. One of the advantages of a QM loan is that it can be purchased or guaranteed by Fannie Mae or Freddie Mac.
What does this mean for most relocations?
For most transferees seeking a new mortgage, nothing will change. Since the subprime bubble began to burst seven years ago, lenders have been selective about who is approved for a mortgage. In fact, according to the real estate data provider, CoreLogic, only 12.8 percent of new mortgages issued in 2012 did not meet QM standards.
What about those who don't qualify?
For those borrowers who cannot meet the 43 percent threshold one suggestion is to find a lender who offers portfolio loans that are not sold to Fannie Mae or Freddie Mac. As noted, some lenders will continue to offer non-QM loans.
For others, they will either have to reduce the amount of money they are borrowing or pay down their debt. Some might have to delay home ownership, renting in their new location. This could prove especially attractive if it provides lower monthly payments than a mortgage and additional cash each month to pay down debt.
Small mortgage issues
Don Frommeyer, president of the Association of Mortgage Professionals, has noted that housing in the Midwest will be most affected by these new rules since the fees a mortgage broker can charge are capped at 3 percent, making smaller loans over $100,000 unprofitable. He predicts that loans between $110,000 and $160,000 – a common price-point for middle-class homes in the Midwest – are going to be the ones that are most affected.
And the mighty jumbos
But in high-cost areas, some analysts are also worried. Jumbo loans, starting at $417,000, fall under the same 43 percent debt-to-income ratio as other loans. In 2012, according to CoreLogic, jumbo loans went to borrowers with an average 45 percent debt-to-income ratio. Of course, a lender can offer a non-GM jumbo loan although it still has the obligation to verify the applicant's ability to repay the loan.
The Wall Street Journal predicts that lenders are likely to increase interest rates for 30-year jumbo loans, which will send some borrowers to adjustable-rate mortgages. With ARMs, the interest rate is lower during an introductory period, but may jump after a certain time.
What's ahead?
"If only we had a crystal ball!" Funaro says. "One thing is for certain: No one wants to return to 2003, when 29 percent of first mortgages were issued to borrowers with credit scores less than 620. If QM rules had been in place in 2007, Goldman Sachs estimates that 59 percent of those home loan defaults would never have happened."
Although the full impact of the new laws is still an unknown, many lenders have already committed to offering non-QM loans. Bloomberg reports that Wells Fargo assigned 400 employees to a new group focused on non-QM loans. And according to Forbes, interest-only loans will be offered by the Bank of the West and others. These are the loans that are not sold to Fannie Mae or Freddie Mac, but instead stay with the bank.
How much can you afford?
If you are about to relocate and in doubt about how much house you can afford, this handy calculator can help. Within minutes, it determines your debt-to-income ratio and how much of a mortgage you can handle, great information to have before you begin shopping.
About TRC Global Solutions
TRC Global Solutions is a U.S.-based, independently owned and operated firm that delivers creative, cost-effective solutions its clients' U.S., international and government relocation challenges. TRC helps clients to further their talent management objectives by ensuring they have the right people in the right place at the right time, controlling costs and mitigating risks. TRC's diverse client base represents a wide variety of products and services and ranges from smaller, start-up firms to Global 1000 companies. Visit TRC at http://www.trcgs.com.