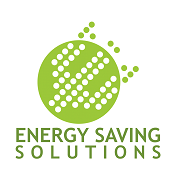 Miami, Florida (PRWEB) February 25, 2014
Peter Stein of Energy Saving Solutions USA ("ESS" or the "Company"), the creators of the LED with a lifetime guarantee ™, today was pleased to announce that it will be expanding its innovative energy-saving, guaranteed for life LED product line to include new quick-install, energy efficient LED tube lights, offered through its national authorized LED dealer network beginning in March 2014.
Energy efficient tube lights can help commercial businesses save an average of 50% over their current tube lighting with absolutely no installation or re-wiring needed. Because on average the cost per fixture for re-wiring ballasts is about 25% of the lights installed, clients can save roughly 25% on the soft cost of installation.
In just a short time, Energy Saving Solutions will begin selling LED tube lights to businesses and property owners across the country. ESS's new LED tube light, used for industrial and commercial lighting applications, is a simple PLUG AND PLAY replacement to 2-3 and 4-foot tubes which do not require a wiring around the ballast and can work with both electronic and Magnetic ballasts, as well as with its variable voltage regulator. The product line includes but is not limited to 2-3-4 foot LED tubes (DLC and non-DLC listed) and can accommodate 40 volts to 400 volts of electricity. Similar to its Forever LED Lights, ESS's LED tube lights will come accompanied with a lifetime warranty administered through McCusker & Company and backed by Service USA, world class warranty and service providers out of Dallas.
Peter Stein of Energy Saving Solutions, commented, "We couldn't be more excited to expand our offering to include state-of-the-art LED tube light technology. ESS can now save clients EVEN more money on their lighting costs! And it's so easy! Clients are able to twist our LED tube light into the socket and start saving immediately."
The beauty of energy-efficient LED tube light technology lies not only in its efficiency but also in its simplicity and quick return on investment. ESS' nationwide network of authorized LED dealers, lifetime guarantee on its products, and various accessible financing options make it a simple, easy avenue for businesses, government agencies, schools and non-profit organizations– to reduce their bottom line and carbon footprint.
Peter Stein continued, "We intend to introduce a rental program option for this specific line of lighting to add to the array of financing options. Renting your saving is no different than buying a bond except ESS pays the premium and the client receives the best quality light ever produced and monthly residual dividend payments from part of the savings."
ESS' Forever Green Savings Program ™ remains the easiest, money- and energy-saving LED solution for businesses and municipalities. Through it, business and property owners of all sizes have the ability to change out their old inefficient lights and upgrade to Forever LED Lights ™for zero out of pocket costs - allowing them to achieve immediate positive cash flow and have great lighting built to last a lifetime.
About Energy Saving Solutions:
Energy Saving Solutions USA – the creators of the LED with a lifetime guarantee ™ – provides businesses, government agencies, schools and non-profit organizations energy-efficient LED and induction lighting technology that is designed to save money and help reduce the environmental impact by reducing carbon emissions. The Miami, FL. -based company also offers organizations the Forever Green Savings Program™, which allows for a conversion to LEDs with no up-front costs; payments are based on a portion of their electrical savings. More information can be found at http://www.EnergySavingIndustry.com