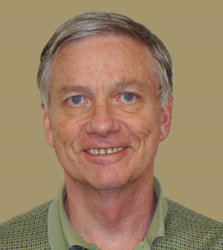 Raleigh, NC (PRWEB) February 25, 2014
Kelly Reed, Executive VP, Material Handling Integration, Tompkins International, has been honored as a 2014 "Pro to Know" by Supply & Demand Chain Executive. The Pros to Know Awards recognize supply chain executives who are leading initiatives to prepare their companies' supply chains for the significant challenges of today's business climate.
"This honor epitomizes Kelly's influence in the supply chain industry," says Jim Tompkins, CEO, Tompkins International. "Kelly continually helps clients meet today's greatest challenges in distribution, fulfillment, material handling, and systems integration – all necessary ingredients for supply chain innovation."
Reed is recognized alongside several industry leaders in the Provider Pros to Know category. The awards also include a Practitioner Pros to Know category.
Supply & Demand Chain Executive received more than 300 entries overall for the award. The publication is considered the executive's user manual for successful supply and demand chain transformation.
Click here to read more about Reed's honor.
About Tompkins International
Tompkins International is a professional services firm that provides new solutions for supply chain improvement. Tompkins enables client organizations to be more profitable and valuable, while also becoming more skilled, agile, and adaptive to leading practices. We collaborate with client teams to develop improved operations strategies, supply chain planning, and execution of all the Mega Processes of supply chains (PLAN – BUY – MAKE – MOVE – DISTRIBUTE – SELL). With headquarters in Raleigh, NC, Tompkins also has offices throughout North America and in Europe and Asia. For more information, visit http://www.tompkinsinc.com.
CONTACT:
Barbara Adams
badams(at)tompkinsinc(dot)com
Twitter: @jimtompkins
LinkedIn: linkedin.com/company/tompkins-international
Creating Supply Chain Excellence Blog: tompkinsinc.com/category/blog/
###